Posted on
Marriaqua, North Windward to rumble in All Windward football final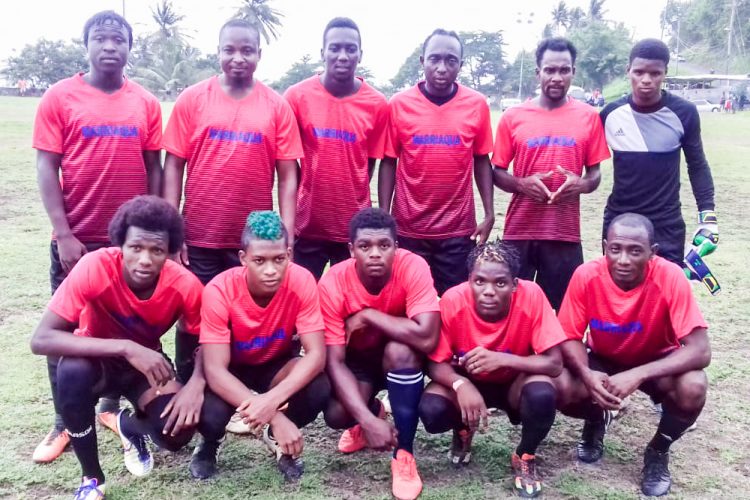 Marriaqua and North Windward, the two teams that played unbeaten in the All Windward football tournament, will clash in the final this Sunday at the Chili Playing Field.
Both advanced to the final, following comfortable wins last Sunday, also at the Chili venue.
First to the final was Marriaqua, as they stopped Stubbs three-nil.
Orlando Trimmingham hit a brace, and Ozim Henderson scored the other for Marriaqua.
Then Cameron Osment scored a double and Kemron Osment, the other, as North Windward ousted Greiggs 3-1.
Greiggs' response came from Kelroy Fredericks.
Before last Sunday's semi-finals, Marriaqua beat Diamonds 3-1 in the quarter-finals. Orlando Trimmingham, Ozim Henderson and D' Andre Smith, scored a gaol each for Marriaqua.
Scoring for Diamonds was Curtland Jack.
And, North Windward blanked Biabou 2-0. Donovan Child and Cameron Osment registered a goal each for North East.
Calliaqua and North East were the two other competing teams.