Posted on
Coaches relish NextPlay experience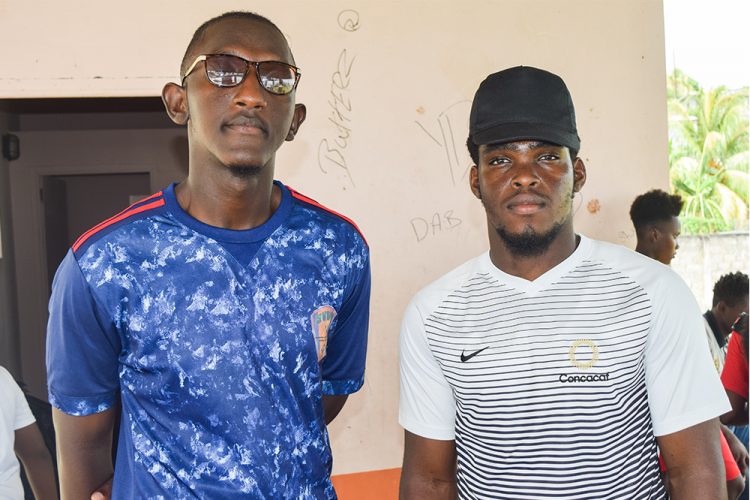 Two coaches, Akeem Reviere and Fitzgerald Hamlet, who were part of the six–week football programme NextPlay, have confessed that their involvement during the period was "worthwhile".
The NextPlay programme is designed to use football as a means to assist students in developing positive attitudes, fostering teamwork, among other social enhancements.
The programme saw 30 students from each of the four schools – the Kingstown Preparatory, the Barrouallie Government, the Lowman's Leeward Anglican and the Georgetown Government, engaging in two one-hour football sessions per week, but with the main aim of addressing some of their social issues.
Reviere and Hamlet were the coaches attached to the Kingstown Preparatory School and expressed their delight in their participation.
Reviere noted that the structure of NextPlay helped him in his understanding of personality differences.
"Because the students came from different backgrounds, it was difficult for me at the start, but as time went by, I was able to get my message across," Reviere recalled.
"NextPlay was not just football, it was a medium to interact with the youths and make sure that the other needs were met," Reviere cited.
Meanwhile, Hamlet assessed: " The experience was not too bad, because they (students) have a love for football… They love to play football and they look at a lot of football, so we were able to get across the fundamentals to them and that was one of the objectives that was achieved".
Theon Gordon, co-ordinator of the NextPlay programme here in St Vincent and the Grenadines, said that they will now evaluate the programme and embark on bettering the next phase, which will involve the broadening of the programme to involve more schools and more coaches.
The last batch of the NextPlay programme started in May. The programme culminated last Saturday with a football festival at the Campden Park Playing Field.
NextPlay was initiated by CONCACAF last year as a social development programme to assist in reducing crime, violence and other behavioural attitudes.
St Vincent and the Grenadines, Barbados, the Bahamas and Trinidad and Tobago, were the four pilot countries for the NextPlay programme.