Posted on
X- Ceed Sports Club enjoys most successful netball tournament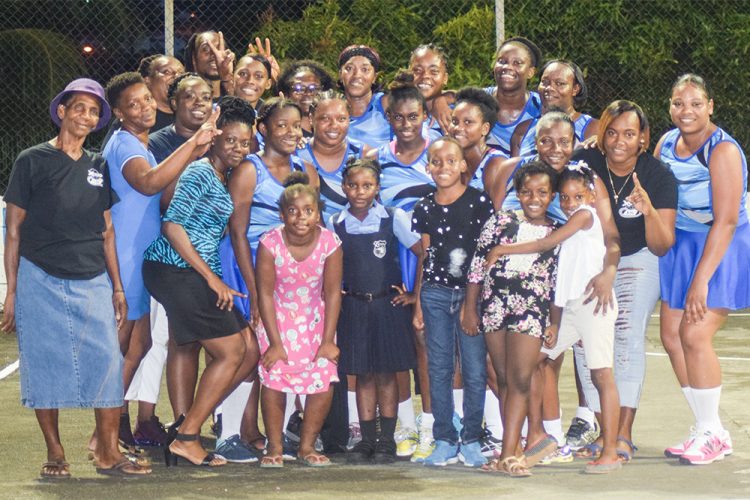 One league title, three knock out titles, two third places and four individual accolades, were in the grasp of the X- Ceed Sports Club, when the 2019 edition of the FLOW National Club Tournament had its official end last Saturday.
X- Ceed's highlight was their first team, which is sponsored by Twilight Trading, taking the Gloria Ballantyne Division one league and knock out titles.
Meanwhile, French Verandah X- Ceed won the Marlene Arthur Division two knock out, so too did X- Ceed Sports Club, who took the Joyce Frank knock out crown. Both teams copped third places in their respective divisions.
Adding to the tournament's takings, were the individual awards.
The quartet of X- Ceed players, in juniors- Ariel Stephens and Ariel Jackson , along with senior players- Mary Ann Frederick and Nerissa Delpesche, were identified as stand outs.
Stephens and Jackson, both of Division three team- X- Ceed Sports Club, took the awards of best goal accuracy and best defensive player, respectively. Stephens registered an accuracy of 81.36%.
And, Frederick nailed the best attacking player award and Delpesche- best mid court player.
The efforts of Frederick and Delpesche played critical roles in Twilight Trading X- Ceed, being double crowned Division one champions.