Posted on
World XI adds Biabou title to list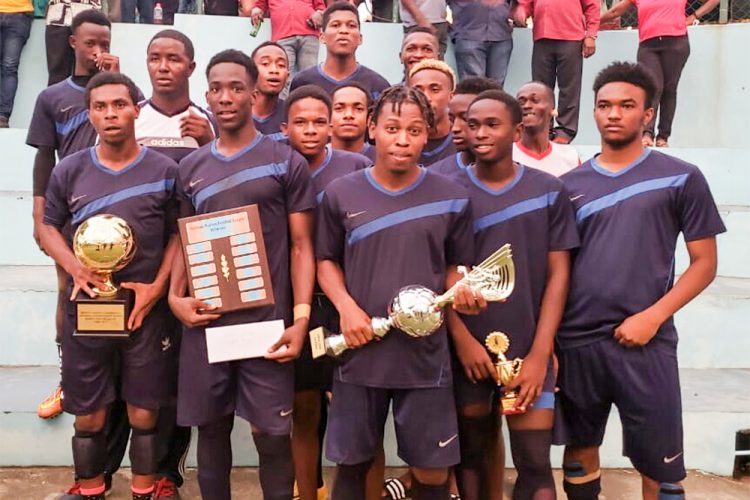 When Caesar's Real Estate World XI champed the 2019 Hairoun Beer Biabou football league title last Sunday afternoon at the Biabou Playing Field, they added another title to their list.
World XI, the reigning Diamonds football league champions, in securing their first hold on the Biabou title, numbed the pumped Biabou Top Strikers, who were buoyed by home support.
Tyrese Dickson silenced the Biabou supporters with a well taken goal.
But the cheers erupted when Jadan Jacobs equalized with a header for Biabou Top Strikers.
World XI though had the last hurrah, when Keyon Baptiste, knocked in the match winner.
A hard-fought 5-4 win on penalties over Union Combined pushed World XI to last Sunday's final. This after both units had played to a 1-1 draw in regulation time.
Likewise, Top Strikers and Kebez Pride and Joy had a 5-4 score-line in their semi-final showdown, but that came in regulation time.
Pride and Joy took the third place, beating Union Combined 2-1, in last Sunday's play-off match, which prefaced the final.
World XI collected the winner's trophy, the challenge trophy to keep for one year and $1,500.
Top Strikers got the second place trophy, along with $1,200 and for place third, Pride and Joy got a trophy and $1,000.
Top Strikers won the knock-out title.