Posted on
Awards distributed in Biabou Football League 2019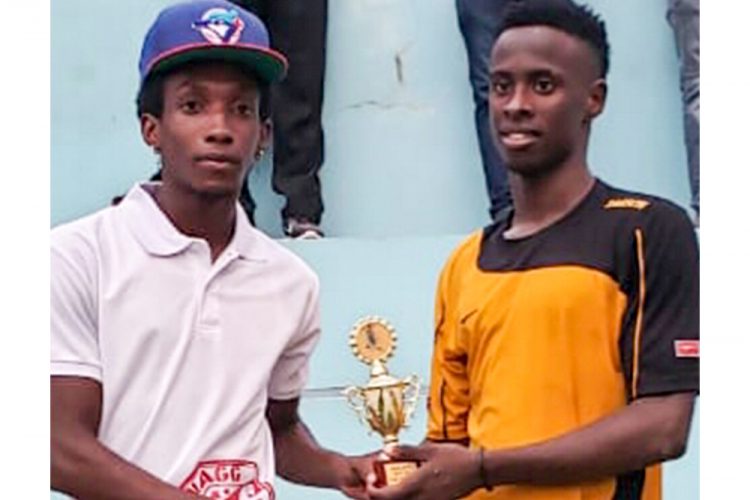 In the opinion of the adjudicators of the 2019 Hairoun Biabou Nine- A -Side football league, Biabou Top Strikers' Jadan Jacobs was the stand-out player, hence he was named the Most Valuable Player of the tournament.
Jacobs proved to be the fulcrum in his team's attack, scoring 12 goals.
Jacobs was among four awardees from Top Strikers who were rewarded at last Sunday's closing ceremony.
The others were Clifferoy Hoyte – Best Goalkeeper, Jason Hunte – Best Defender and Desborn Lavia – Best Midfielder.
Taking the Most Goals award was Greiggs' Romario Dennie, who registered 19 goals for the dethroned league champions.
Awarded the Best Young Player accolade was Alex Adams of Caesar's Real Estate World XI, while Gerald Simmons of World XI was voted Coach of the Year.
Young Boys secured the award of Most Disciplined Team, with Greiggs getting the trophy for the team scoring the most goals.
Daverson Dick, this year's special honouree, was recognised for his 20 years of service to the Biabou football.