Posted on
Police Two, Team Rivals enjoy winning weekend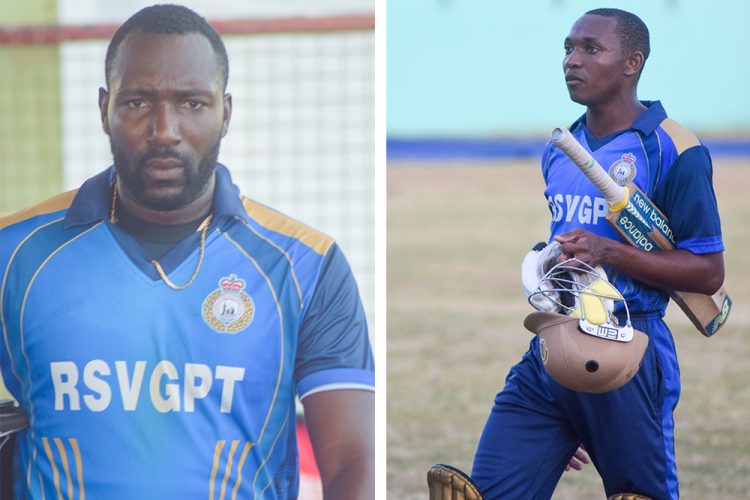 Police Two and FLOW Team Rivals ended last weekend as double winners in both the National Lotteries Authority Neil Williams 20/20 and the NLA Premier Division One-Day competitions.
Police Two went into the backyard of MSDA Julius Anthony Northern Stars at the Cumberland Playing Field, and came up trumps in the 20/20 affair on Saturday.
Desron Maloney stroked 38 and Salvan Browne, 36, as Police Two posted 169 all out from their 20 overs.
Bowling for Northern Stars, Maxwald Edwards had 3 for 42, Jade Matthews, 2 for 28 and Shamon Hooper, 2 for 33.
Kevin Abraham then snared 4 for 25 bowling for the law officers, to dismiss Northern Stars for 97 in 17.4 overs. Shamon Hooper was the stand-out batsman, scoring 48.
On Sunday, at the Arnos Vale One Playing Field, Police Two beat FLOW Radcliffe by three wickets in the one-day fixture.
Reduced to 23 overs per side because of a wet outfield, Radcliffe reached 143 all out from their 23 overs. Asif Hooper scored 39 and Andy Harper, 36.
Bowling for Police Two, Nigel Small had 4 for 10, Benniton Stapleton, 2 for 31 and Kimanie Williams, 2 for 33.
Kesrick Williams' lower order knock of 36 in which he struck 3 four and 2 sixes and Romario Grant's 32 not out, steered Police Two to 144 for 7 with three balls to spare.
Likewise, Team Rivals defeated Guardian General Saints in the 20/20 competition and North Windward Youths in the one-day competition.
On Saturday at the Arnos Vale One Playing Field, Team Rivals won by four wickets over their opponents.
Sunil Ambris laced his knock of 90 with 15 fours and 2 sixes, to push his team to 166 for 6 from their 20 overs. Davian Barnum took 2 for 17.
Deighton Butler then hit 34 and Renrick Williams, 30, as Team Rivals replied with 167 for 6 from 18 overs.
And at the Park Hill Playing on Sunday, Team Rivals' victory was by eight wickets.
Kuthbert Springer made 48, as North Windward Youths scored 113 all out in 19.3 overs.
They were undermined by the bowling of Deighton Butler, who scalped 6 for 31 and Lindon James, 2 for 39.
Kensley Joseph scored 66 ( 6x 4, 4x 6), and Collvon King, 34 ( 3x 4, 2×6), as they pushed Team Rivals to 114 for 2 from 10.5 overs.
The wins by Team Rivals mean that they are unbeaten in both the 20/20 and one-day formats.