Posted on
Top Performers in Kiddy Cricket skills festival receive awards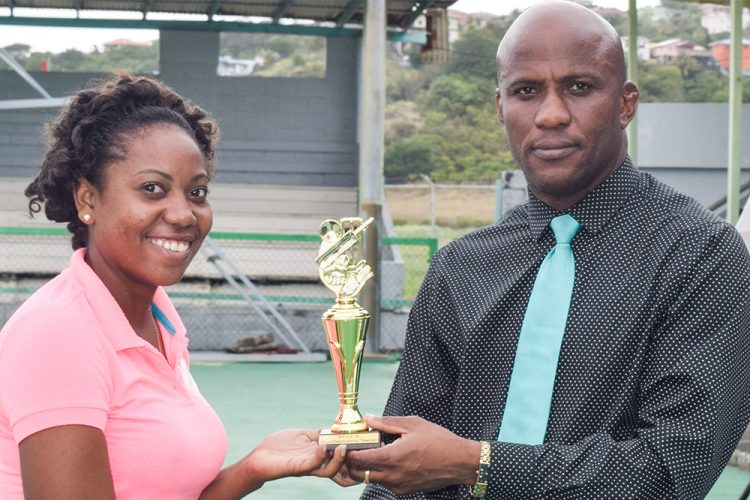 When the 2019 Scotia Bank Primary Schools' Kiddy Cricket Skills Festival concluded last Wednesday at the Arnos Vale Netball Complex, the stand outs in the six areas of adjudication were rewarded.
Adjudged the best batsman was Romario Joseph of the Greiggs Government School.
South Rivers Methodist's Keon Lewis copped the award of best bowler.
Accepting the best fielder accolade was Delecia Tesheira of the Georgetown Government, with Zack Thomas of the Overland Primary, taking the award of best all rounder.
The Overland Primary was named as the most disciplined team and Nollene Sutherland of the Georgetown Government got the award of most outstanding teacher.
Georgetown Government won the skills festival, dethroning the 2018 winners – Chateaubelair Methodist, into second place.
The Greiggs Primary was third. The other finalists in order of placing were the Overland Government, the Fair Hall Primary, the Cane End Government and the Sion Hill Government.
Next up for the Kiddy Cricket programme is the quiz competition.