Posted on
Vincy Heat opens CONCACAF Nations League versus Nicaragua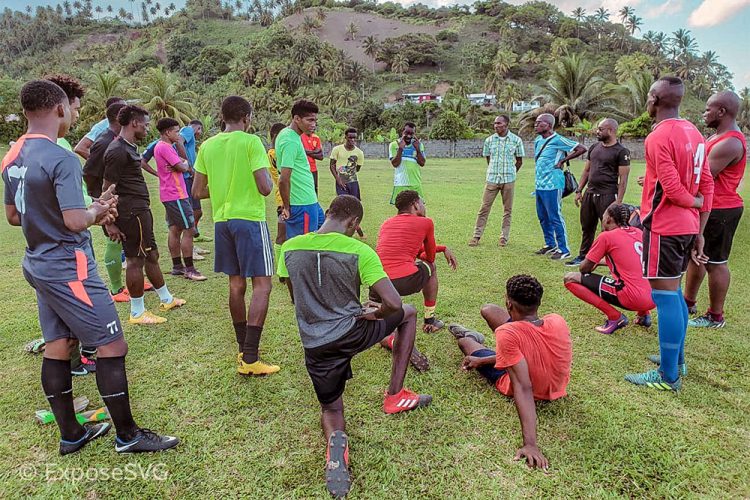 St Vincent and the Grenadines' senior men's football team Vincy Heat will open their campaign in the CONCACAF Nations League against Nicaragua, September 5, in Nicaragua.
Following their journey to that Central American country, the Vincentians will make a quick turnaround and head back home to host Dominica on September 8.
Vincy Heat's next encounter is set for October 11, when they will be at home to Suriname and on October 14, will play the reverse fixture versus the Surinamese.
On Friday, November 15, St Vincent and the Grenadines will host Nicaragua and on November 18, play Dominica in the return leg in Roseau.
St Vincent and the Grenadines are in Tier B of the League, following their showing in the Nation Leagues Qualifiers, which ended in March.
St Vincent and the Grenadines' sojourn in the qualifiers saw them finishing with a 2:2 win/loss ratio.
Vincy Heat's wins were against French Guiana (1-0) and Bonaire (2-1), and the losses were against Nicaragua (0-2) and Turks and Caicos Islands (2-3).
Following the Nations League qualifiers, all the CONCACAF teams were placed in Tiers, A , B and C.
At the conclusion of the round-robin group stage, the winners of each Tier A group will qualify to the final championship, while the Tier B and C group winners will be promoted to League A and B for the next edition of the competition.
Additionally, the teams at the bottom of each Tier A and B group will be relegated to Tier B and C respectively.