Posted on
Radcliffe flow with double wins on the weekend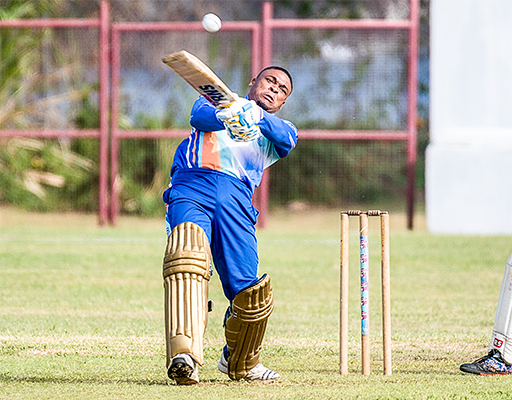 FLOW Radcliffe inked wins in the National Lotteries Authority Neil Williams 20/20 cricket competition, as well as the National Lotteries Authority premier division one-day competition, on Saturday and Sunday, respectively.
Radcliffe, on Saturday, made light work of Keegan's Bequia XI at the Sion Hill Playing Field.
Choosing to bat after winning the toss, Radcliffe posted 173 for 9 from their 20 overs.
Leading the way was Asif Hooper, who struck 46 and there were 35 extras, which propped up Radcliffe's total.
Bowling for Bequia XI, Jenry Ollivierre took 2 for 19, Braxie Browne, 2 for 35, Terron Campbell, 2 for 37 and Razime Browne, 2 for 43.
Bequia XI's batting failed to come to grips with Radcliffe's slow bowling, and was hemmed in at 75 for 7 from the maximum 20 overs. Cosmus Hackshaw hit a topscore of 30.
Asif Hooper was the pick of Radcliffe's bowlers, taking 3 for 11.
Then on Sunday, Radcliffe faced Victors One at the Park Hill Playing Field, and came away trumps by 244 runs.
Batting first again, Radcliffe posted 374 all out from 49 overs.
Kadier Nedd struck 10 fours and 5 sixes in his 93. Tijourn Pope scored 68 (9 fours, 1 six), Othneil Lewis, 41 (4 fours and 3 sixes), with Wayne Harper and Richie Richards both contributing 40.
For Victors One, Alston Bobb scalped 4 for 37, Atticus Browne, 3 for 74 and Solomon Bascombe, 2 for 99.
Victors One's reply was paltry, as they crumbled for 130 all out in 26.1 overs. Atticus Browne was the standout batsmen with 70.
Asif Hooper, who took 3 for 11 and Delorn Johnson, 2 for 39, were Radcliffe's most successful bowlers.