Posted on
Mini – basketball coaching caravan forging ahead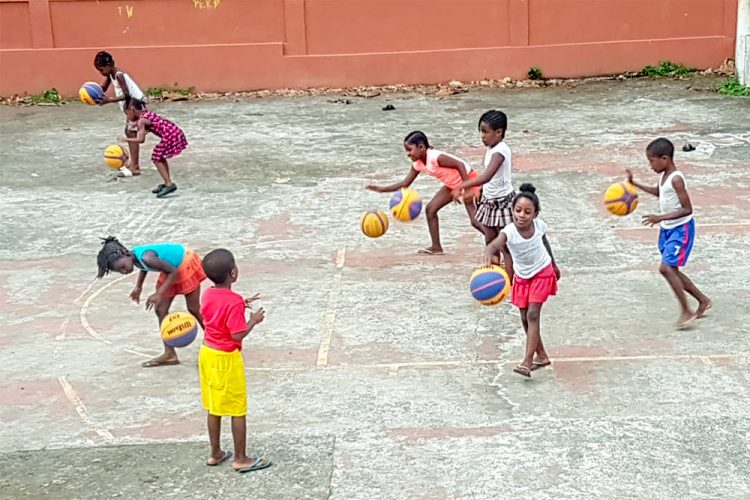 The undertaking of the executive of the St Vincent and the Grenadines Basketball Federation (SVGBF), to take the sport to the various communities throughout on the mainland via a mini-caravan coaching programme, is getting the desired effect.
For the past four months, a team of coaches and other volunteers have been visiting some of the rural communities on Saturdays where there are hard courts, and have been introducing youngsters to the fundamentals of basketball.
President of the SVGBF Wayne Williams has lauded the weekly exercise as being "fruitful".
"So far, the caravan has been going fine… We have been getting the numbers up and the interest in the youngsters has been encouraging," Williams stated.
Explaining the reasoning behind the mini-basketball coaching caravan, Williams said: "We are trying to bring them into the feeder system carefully and systematically, more than through programme from one age group to the next… It also forms part of the federation's Long Term Athlete Development."
Williams underscored that the caravan also has other objectives.
"We are doing a similar thing with the senior players, especially those senior players who are at the end of their tenure with the elite programme… we are trying to help them with the transition from players to coaches and into administration," Williams reasoned.
Williams revealed the intention as well, is to have the sport revived in the various communities.
"We are hopeful that when we have planted those seeds in the various communities, we want to see these communities either being vibrant again or have a renewed interest in basketball," the SVGBF president projected.