Posted on
Team Rivals experience winning weekend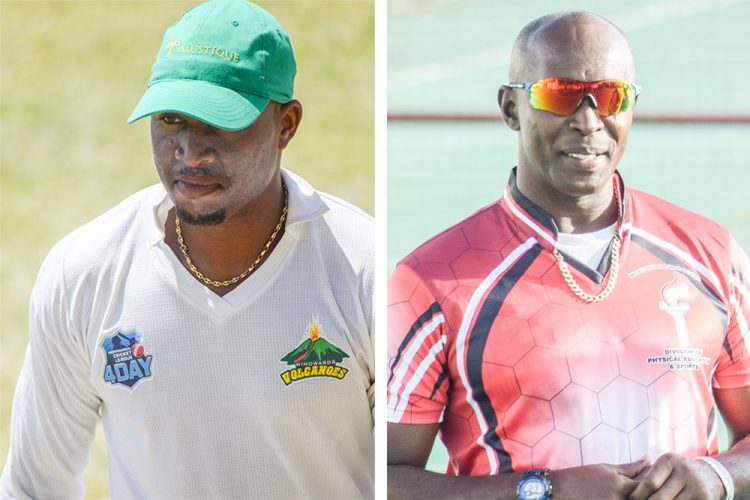 Team Rivals had two wins on consecutive days, Saturday and Sunday, in two competitions of the St Vincent and the Grenadines Cricket Association Inc.
On Saturday, they got their defence of the National Lotteries Authority Neil Williams twenty/20 cricket competition, with a commanding four-wicket win over former champions Victors One, last Saturday at the Park Hill Playing Field.
Victors One reached 128 for 8 from their 18 overs. Atticus Browne led with 42.
Bowling for Team Rivals, Kensley Joseph picked off 3 for 23 and Deighton Butler had 2 for 14.
Joseph then stroked 51, to set up Team Rivals' reply of 130 for 6 from 15 overs.
Alston Bobb was Victors One's most successful bowler with 3 for 22.
Team Rivals returned to the venue on Sunday and the result was again in their favour.
Facing Police Two in the National Lotteries Authority Neil Williams 20/20 competition, Team Rivals' veteran players Deighton Butler and Lindon James combined to dismantle the star-studded Police Two unit.
Butler grabbed 6 for 26 and James had 3 for 44, as Police Two made 88.
James then hit 34, to lead Team Rivals' total of 89 for 5 from 13 overs. Nigel Small took 3 for 14 and Darius Martin had figures of 2 for 13.
Other 20/20 results:
It was not a good day for the Victors clan, as at the Arnos Vale One Playing Field, FLOW Radcliffe outplayed Victors Two by 60 runs on Saturday.
Gidron Pope blasted 6 fours and 7 sixes in his 80 not out and Kadier Nedd scored 41, as FLOW Radcliffe posted 141 for 2 from 15 overs.
Victors Two was shackled for 81 for 5 from their 15 overs. Denis Byam scored 42.
Bowling for FLOW Radcliffe, Rasheed Fredericks picked up 2 for 4.
And, at the Stubbs Playing Field, Guardian General Saints extended Strike Eagles' misery, beating them by 128 runs.
Jeremy Layne stroked 16 fours and a six, as he helped himself to 96 and Alex Samuel contributed 34, as Saints accumulated 179 for 5 from their 20 overs.
Strike Force's response was a mere 51, as Ray Charles captured 4 for 5 and Jeremy Haywood had 3 for 12.