Posted on
'Premier Division clubs must have female units' – Wayne Grant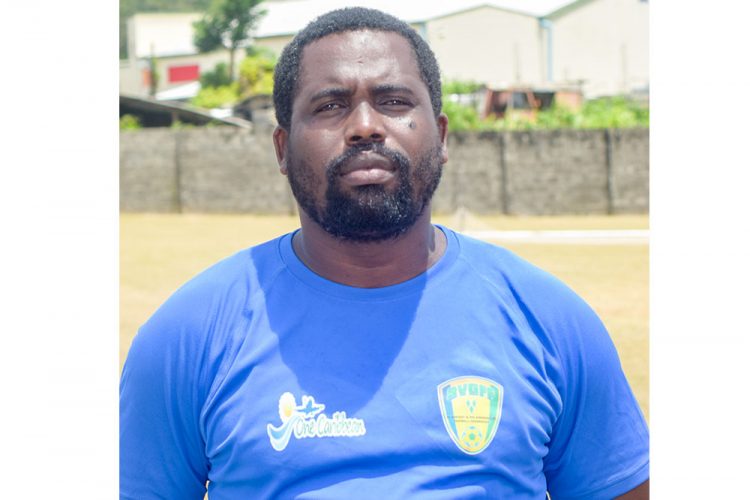 All 12 premier division clubs which are listed to compete in the next edition of the SVGFF national club championships, must have a female team.
Making the disclosure of this mandatory component was Wayne Grant, chairman of the female football committee of the SVGFF.
Grant explained that the insistence is part of CONCACAF's club licencing requirements.
"The onus is on us as an executive body that the mandate is fulfilled," Grant added.
Grant though is cognisant that female football in St Vincent and the Grenadines is not at the level to adequately have 12 teams of similar abilities to compete.
"We can have 12 female teams, but not at the level competing 11 versus 11," Grant reasoned.
As an alternative, he noted that one avenue to traverse is that of seven-a-side.
Grant also proffered the collapsing of some of the football units, as it is evident that the country does not have the numbers to sustain the many football teams which exist presently.
"CONCACAF's mandate is showing us up now that we don't have the resources to really sustain that number of premier teams; so to bring our football more competitive, the numbers might have to be reduced premiership wise," Grant pointed out.
Grant, who also holds the post of second vice-president of the SVGFF, is however hopeful that the initiative to go into the secondary schools and seek out more females would bear fruit soonest.
He also thumbed the hosting of the female football festivals as another avenue for exposing the talent, as well as upping the number of females in the sport.
Referencing to the female festival hosted last Saturday at the Campden Park Playing Field Grant stated: "As we had promised in December, we promised to have continuity, so this is just a continuation in our efforts to develop female football, so as to create an awareness and increase the number of female partcipating in football".
The SVGFF last December held a secondary schools' female football festival at the Victoria Park, which helped create a buzz among potential female footballers.
And, following the staging of festivals on May 4 at the Hope Playing Field in Vermont and last Saturday at the Campden Park Playing Field; the third is slated for tomorrow, May 18, at the Brighton Playing Field.