Posted on
Marriaqua football league kicks off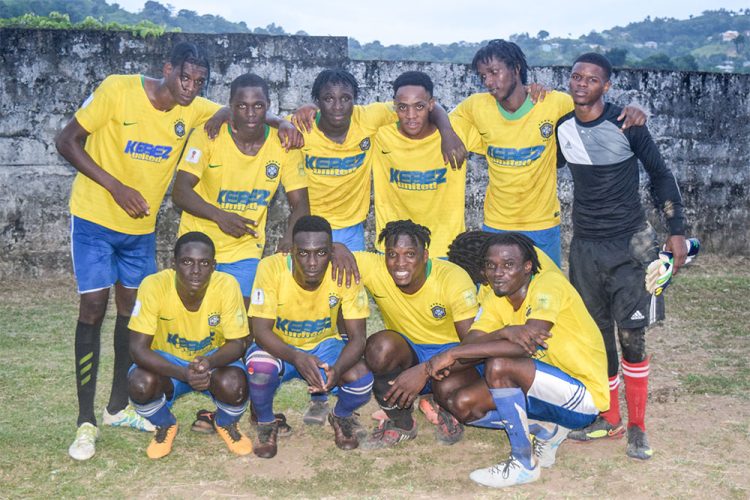 The 2019 edition of the Marriaqua football tournament, which has the tagline "Rep Your Village", kicked off last Sunday at the Cane End Playing Field.
Sponsored by Kirk Da Silva, the St Vincent and the Grenadines Football Federation and Expose SVG, 16 village teams have so far registered for the senior division of the league.
Organisers though are expecting two more teams to be added to the lot.
This league, as stated in the tagline, features outfits from various villages throughout the mainland.
In Group A are, Richland Park, West Kingstown, Lodge Village, Largo Height, Cane End, Glen, Enhams and Gomea.
Making up Group B, are Mesopotamia, Glenside, Fair Hall, Carriere, Central Kingstown, Redemption Sharpes, Hill 16 and Freeland.
And, when the competition got going in earnest on Sunday, Richland Park was the first to put a tick to their wins column, as they defeated West Kingstown 3-2.
A brace from Orlando Trimmingham and one goal from Amien John, accounted for Richland Park's three goals, with D' Neilson Lewis and Caldero Duantyre registering for West Kingstown.
The senior division will be complemented by an Under-15 division, which will commence at a later date.