Posted on
Bequia United survives premiership scare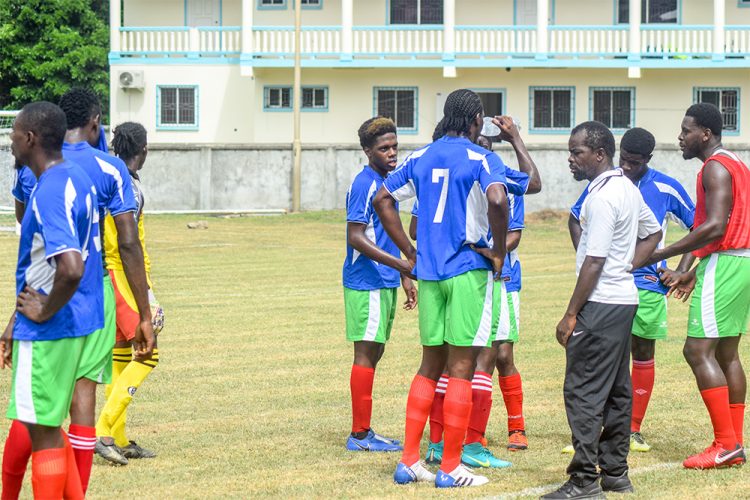 The equation was simple for Bequia United in the final match of the premier division of the 2018/2019 SVGFF national club championships – win and stay up; draw or lose and be demoted to the first division. 
Facing Je Belle last Saturday at the Brighton Playing Field, who also had a prize over their heads, as a win for Je Belle would have assured them the fourth place in the 12-team table.
But it was Bequia United that obliged and did what was needed – winning 4-2. 
Keon Mc Fee opened for Bequia United, before Cellus Cupid equalised for Je Belle, to end the half 1-1.
Cupid put Je Belle 2-1 up early in the second half. But Ozally Ollivierre brought parity soon after.
Then a free-kick from Mc Fee gave Bequia United greater hope.
Mark Browne sealed the win for Bequia United, with a late second-half goal. 
The win by Bequia United pushed their points to 20, the same as that of Pride and Joy.
However, with a superior goal difference, Bequia will stay in the top flight, while Pride and Joy and Largo Height have been demoted to the first division of the next edition of the national club championships.
Earning promotion to the premiership are Awesome FC and Greiggs.
The final premier division standings are BESCO-Pastures (1st); North Leeward Predators (2nd); Sion Hill (3rd); Hope International (4th); System 3 (5th); SV United (6th); Je Belle (7th); Avenues United (8th); Camdonia-Chelsea (9th); Bequia United (10th); Pride and Joy (11th) and Largo Height (12th)