Posted on
SVGFF supports local football at all levels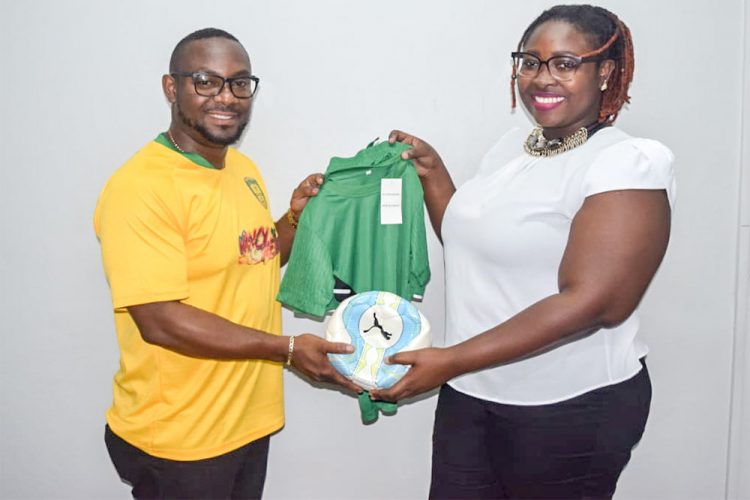 The executive of the St Vincent and the Grenadines Football Federation (SVGFF) continues to uphold its mandate of supporting the development of football here at all levels.
Among those who have received recent support from the SVGFF, are the Top Belair Progressive Organisation's (TBPO) Nine -A -Side football competition and the Sion Hill Government School.
At the closing ceremony of the 2019 edition of the TBPO competition, president of the SVGFF Marvin Fraser presented the organisers with a cheque for $2,500 towards expenses incurred.
Also, the Sion Hill Government School's football team has had a burden lifted from them, as they were provided with a set of uniforms, as well as balls to aid in their training.
President Fraser said that such contributions are part of his organisation's methods of ensuring that football is assisted "at all levels".
The SVGFF in February, outfitted all teams that contested the national Under-13 competition.