Posted on
Blue Marlins set five new records at RHAC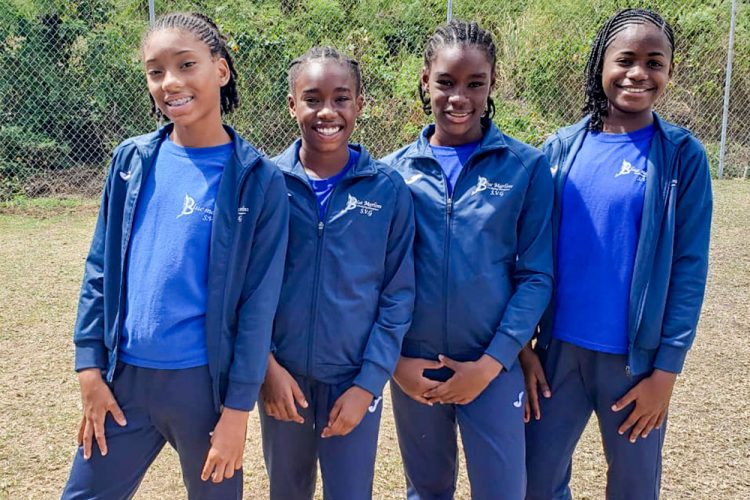 Five new meet records of the annual Rodney Height Aquatic Centre (RHAC) championships, are in the hands of swimmers of the Blue Marlins Swim Club.
The Vincentian club, which was part of the 20th hosting of the championships, set new records in the girls 9 to 10 age group's 50m freestyle, with Zariel Nelson being the new record holder. Nelson swam 30.15 seconds in the event.
Also, replacing the old record in the girls 11 to 12 200m breaststroke was Blue Marlins' Rhema Robinson, whose new timing was three minutes 08 seconds.
Blue Marlins also reset three relay records, by establishing new best times in the girls' 9 to 12 age 200m medley relay, the 200m freestyle relay and the 8 and under boys medley relay.
The Blue Marlins Club too, got two individual titles, as Zariel Nelson was the 9 to 12 age sprint champion and Tyler Robinson was the boys under-8 sprint champion.
There were two second places and two third places pouched by members of Blue Marlins Swim Club.
Nelson and Robinson were second in the girls 9 to 10 and boys 8 and under, respectively.
And, Kennice Greene was third in the girls 11 to 12, so too was Seth Byron, in the boys 9 to 10.
Blue Marlins ended third in the championships, which was won by Black Sands Swim Squad, also of St Vincent and the Grenadines.
Twenty-three clubs were part of the championships.