Posted on
Bequia United, North Leeward Predators pouch silverware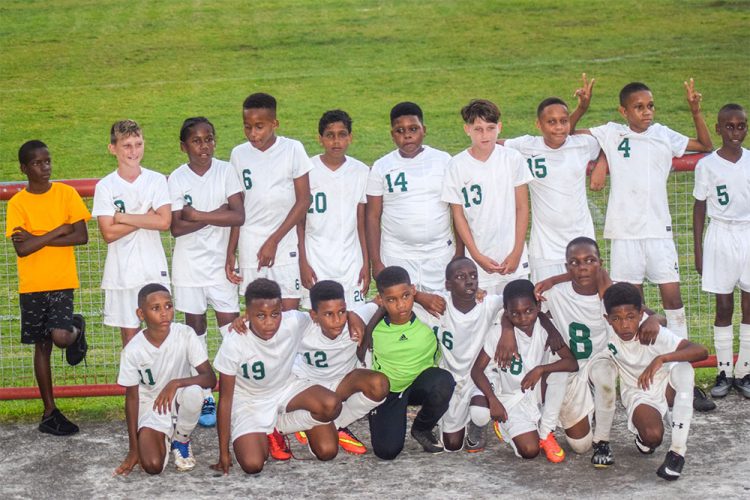 It was Bequia United's first piece of silverware in only their first outing at the national Under-13 level, while North Leeward Predators, the 2017 first division champions, were having their first taste of the SVGFF Hairoun Knock-Out Cup.
Their coronation came last Friday at the Victoria Park, as two finals were contested.
And, the outcome of both finals were determined by penalty kicks.
First up, Bequia United beat Camdonia-Chelsea 4-3 on penalty kicks, after regulation time and extra time could not separate the 1-1 tie.
In regulation time, Juemar Luke had put Camdonia–Chelsea ahead in the 9th minute, only to see his goal cancelled out by Bequia United's Kanaldo Ollivierre in the 44th minute.
Then it was much of the same in the senior men's knock-out final, as North Leeward Predators took on Je Belle.
A double strike by Augustus Francois, on either side of the half, and a second half goal by Cleon Westfield, placed North Leeward Predators in the driver's seat.
But their comfort was disturbed by Brandon Johnson, who made the score 3-1, with Je Belle trailing.
Then Ashano Benjamin, first with a long range shot, then popped up in the North Leeward Predators, to send flutters in the band of North Leeward Predators, who were already celebrating the title.
Two periods of extra time, still did not six of their penalty kicks, while Je Belle was successful at five, thus sending the title on a long trek to the communities of North Leeward.