Posted on
Yom Chi Taekwondo Club racks up 13 medals at Burning Martial Arts festival in Barbados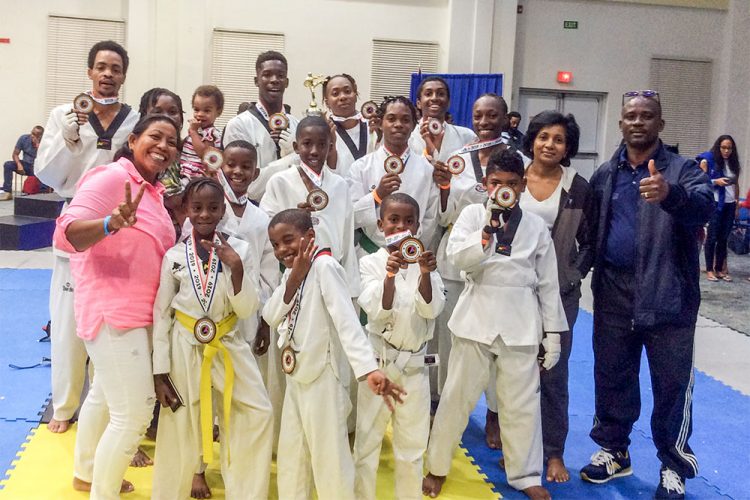 THE YOM CHI Taekwondo Club copped 13 medals, comprising of six gold, four silver and three bronze, during the 20th anniversary edition of Bridgetown Burning Martial Arts Festival, held in Barbados last Saturday, April 6.
Attaining gold medals were Nal Jackson, Óteva Olliver and Dasreen Primus for seniors and David Dublin, Jonathan Prescott and Junior Skeritt for juniors. Primus also received a trophy for the Most Impressive Senior Female Competitor.
Silver medallists were Aaron Baiden, Carmel Myers, Joshua Prescott and Matthew Washington. Ulrica David, Carzime Joseph and Shaun Woodley received bronze medals.
The Yom Chi Taekwondo Club headed by its coach Glenroy Gaymes, 13 athletes (eight juniors and five seniors) and three parents, is the only club from St. Vincent and the Grenadines represented in the competition. There were two clubs who came from Martinique and another two from host Barbados with a total of more than 70 competitors.
"I am pleased with the performance of the athletes and I am grateful to all the individuals and businesses who supported the team," said Gaymes.