Posted on
Rubis gives more support to the Barrouallie Secondary School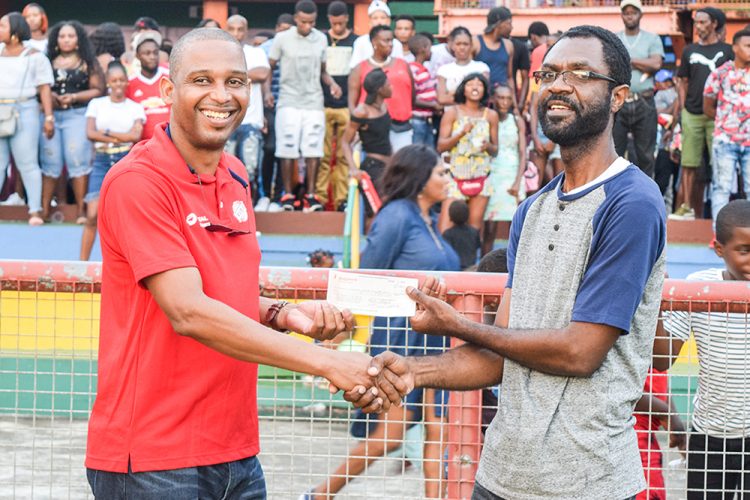 Rubis and Barrouallie Secondary School, continue to forge that bond of association, with sport being the medium of their partnership.
The company, last Sunday, extended its support to the institution, by its financial input towards the hosting of the school's annual inter-house athletics championships.
The historical Sunday event, which took place at the Victoria Park, was welcomed by Rubis' Country Manager Elroy Edwards, who was overwhelmed by the occasion.
"Sunday's event was tremendous, as it well supported by parents and by the general public, and we as a company are happy to be associated with such a historic occasion," Edwards said.
"We are proud to be associated with the Barrouallie Secondary School and be part of the sponsorship of the school's sports, as it gives us at Rubis an opportunity to invest in the young athletes of St Vincent and the Grenadines," Edwards noted.
"The intense inter-house rivalry on Sunday, made the meet very competitive and the races reflected that," the Rubis country manager commented.
Apart from assisting with prizes for the athletes, patrons at last Sunday's athletics meet were able to win products compliments Rubis.
Edwards assured of his company's continued support of the Barrouallie Secondary School, especially in the field of athletics.
Rubis also sponsors Barrouallie Secondary School's team at the annual inter-secondary athletics championships.
Barrouallie Secondary, will be defending its title in the female division, when the finals take place at the Arnos Vale Playing Field, March 28.