Posted on
Arnos Vale basketball club invitational championships tip off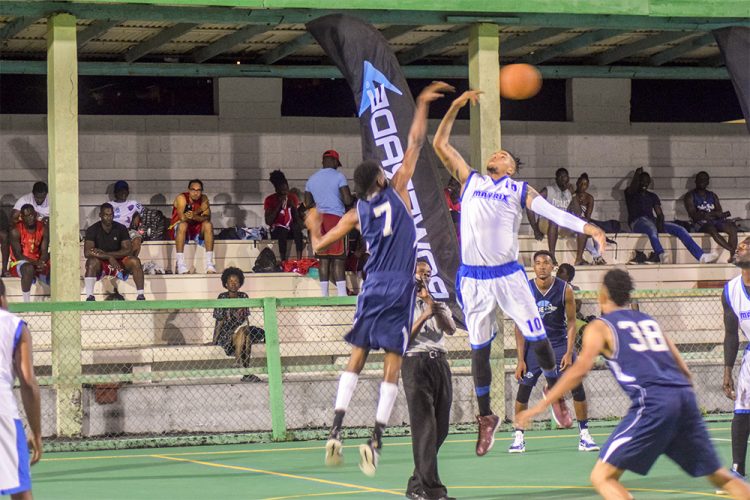 The second edition of the Arnos Vale basketball club invitational championships opened last Sunday at the Arnos Vale Netball Complex, with a brief opening ceremony and a triple-header.
Registering wins, as the championships began in earnest, were Blue Chip Academy, Bequia One and Arnos Vale Heat Seekers One.
Blue Chip Academy got past Mavrix 53-50, while Bequia One blew out Northern Boyz 67-38.
And in the final match of the night, Arnos Vale Heat Seekers One outplayed Bequia Two, 106-66.
 This year's championships has attracted 13 teams.
The number represents one more than in the 2018 inaugural championships.
Canouan and Union Island, are entering the fray, while Blue Chip Academy, which had two teams last year, will this year have one.
However, Bequia, which won the championships in 2018, has added team two to the roster, and Trinity Medical School, which played in last year's championships, has been replaced by All Saints University.
The rest of the roster includes Arnos Vale Heat Seekers Two, Calliaqua United, South Rivers and RSVG Police.