Posted on
Special Olympics SVG sports director lauds athletes' commitment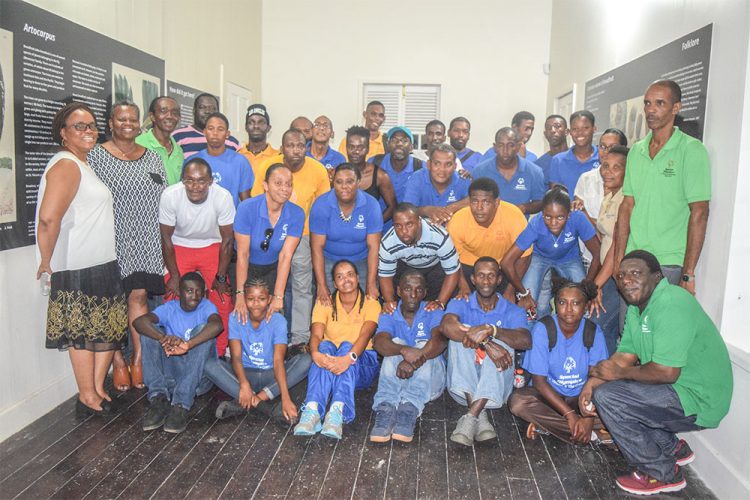 Terrance Davis, Sports Director of Special Olympics SVG, heaped high praise on their athletes' tenacity and commitment, as St Vincent and the Grenadines heads off to the World Summer Games next week in Abu Dhabi.
Speaking at a Cocktail and Thanksgiving Ceremony last Tuesday at the Curator's House at the Botanic Gardens, Davis noted that the athletes have been exceptional in their preparations.
"You have athletes who come to practice three days per week … You have athletes who work, but they still find time to come … They practice and have been practising not for two weeks, not for three weeks, some of them have been at practice for three to four years and they come even when you ask them to come on Sundays," Davis said.
In further underscoring the dedication, Davis noted, "Even the persons who are not going to Abu Dhabi, they still continue to practice … They still continue to share their stories with the new ones who are going. There are not many sports or many groups in St Vincent and the Grenadines, who you know that the team has been picked and your name is not there, but you come to practice just the same … For me, it is more than a joy".
As sports director, Davis noted that such attitudes have cultivated a greater love for Special Olympics.
"I know when we come together, it feels like family… It feels like friends," he lauded.
Davis thanked all those persons who have supported Special Olympics SVG's fundraising ventures to attend the World Games.
"People have been giving us of their time, their money and have been giving us their love and support, so when we go… we go to make sure people there know about St Vincent and the Grenadines… It is important that we, as coaches and athletes, get to show the people of St Vincent and the Grenadines why it is important, why we need to show others that is not just about what you can't do, but what you can do," Davis stated.
At Tuesday's ceremony, the 25 athletes and 12 officials making the journey to Abu Dhabi were formally introduced to those present.
St Vincent and the Grenadines will be represented in five disciplines at the World Summer Games; track and field, football, bocce, tennis and swimming.
When St Vincent and the Grenadines participated in the 2015 World Summer Games in Los Angeles, USA, the team returned with four gold medals, nine silver, five bronze and one fourth place ribbon.
The 2019 World Summer Games runs from March 14-21.