Posted on
SVGCC PE students hold trilogy of competitions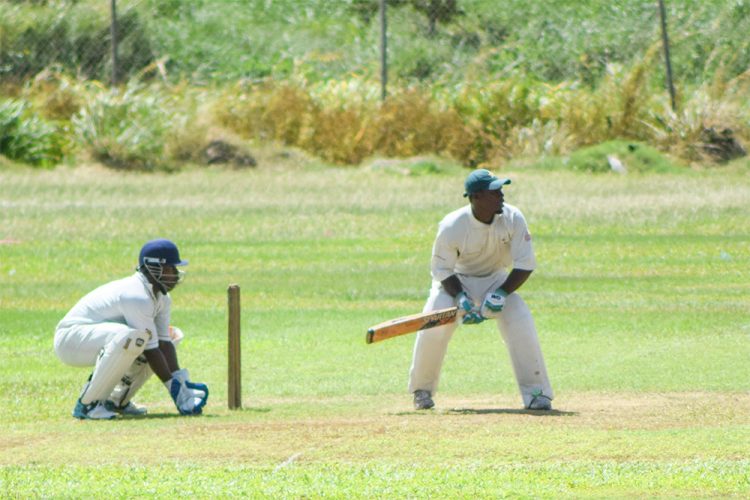 The Year Two students of the St Vincent and the Grenadines Community College (SVGCC), who are pursuing the Caribbean Advanced Proficiency Examination (CAPE) in Physical Education, will host three sporting events, which form part of the practical assessment of their module in Sports Management.
The trilogy of competitions will include cricket, football and basketball.
Tomorrow, Wednesday, February 20, the students will host a one-day Super 8s cricket competition at the Arnos Vale Two playing field.
The format of the Super 8s, entails that a maximum of eight players are allowed to field or bat for each team in any given game, in matches of 14 overs duration, seven overs per innings.
Each player, except the wicketkeeper, is required to bowl one over. Batsmen are to retire after scoring 30 runs.
Teams representing Year One and Two of the Division of Arts, Science and General Studies, Year One, of the Technical and Vocational Division, as the Division of Teacher Education and the West St George Secondary School, will compete for honours in the Super 8s.
On Thursday, February 21, the Arnos Vale Two venue, will again take centre stage, but this time for the football competition, dubbed the "Ultimate Football Event".
From 10 a.m., eight teams – Layou Youngsters, Hillside 1978, UpTop Ballers, Skills and Tricks, System 3, Yard Boys, Skool Boys and Braffers will pit their skills.
The eight have been drawn into two zones, from which the two top teams from each group will move on to the semi-finals, then the finals.
Football matches will be of 30 minutes duration, 15 minutes a half.
The events culminate on Tuesday, February 26, with the basketball competition at the Arnos Vale Netball Complex.
Six teams will be drawn into two groups for matches of seven minutes a quarter, with a running clock. The top two teams will move on to the semi-finals and then the finals, respectively.
Several business entities individuals, as well as national sporting association, are partnering with the students, in making the events possible, and ultimately, fulfilling the objectives of the practical assessment.
Sixty eight students have entered the CAPE Physical Education Unit Two exam over the past three years, achieving 100 percent passes, with 96 percent of the students receiving grade ones, twos or threes. Four of the students who sat the 2017 exam, were on the top ten CAPE Physical Education Merit List for the subject in the Caribbean for that year.