Posted on
SVGCC basketball tournament bouncing with excitement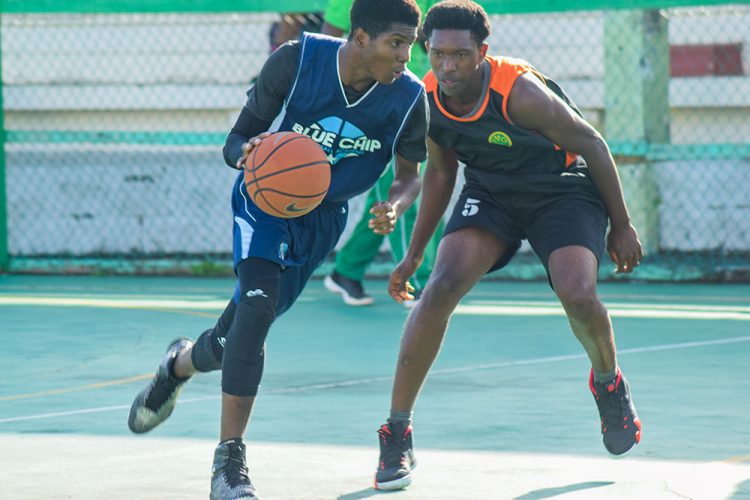 The 2019 Quickcash Corp SVG Community College Basketball competition is heading for an exciting showdown.
Following last Tuesday's triple-header at the Arnos Vale Sports Complex, the RSVG Police Youth Club and the Blue Chip Academy, are the lone unbeaten outfits.
An exciting 38-35 win for the RSVG Police Youth Club over SVG Medical Schools Combined, extended their run of trumps. Ewansie Penniston, who had 14 points and Maxian Dublin, 11, led the way for the Police Youth Club, while Carl Alo Obenewo poured in 11 points for the medical students.   
But, it was a walk on the court, as BlueChip Academy blew over Year Two Technical 75-29. Jermaine John led BlueChip Academy's scoring with 25 points, while Kirsta Bailey added 14. Leyhmar Campbell scored 14 points for Year Two Technical.
And, Tuesday's other fixture, saw the Division of Teacher Education recording their first win, beating Year Two Arts Sciences and General Studies, 29-18. Akeel Jack registered 12 points for the Teachers team, while Donja Peniston had 11 points for Year Two Arts, Science and General Studies.
Eight teams are participating in the competition, which is set for completion February 22.