Posted on
Lindon James bowls Team Rivals to victory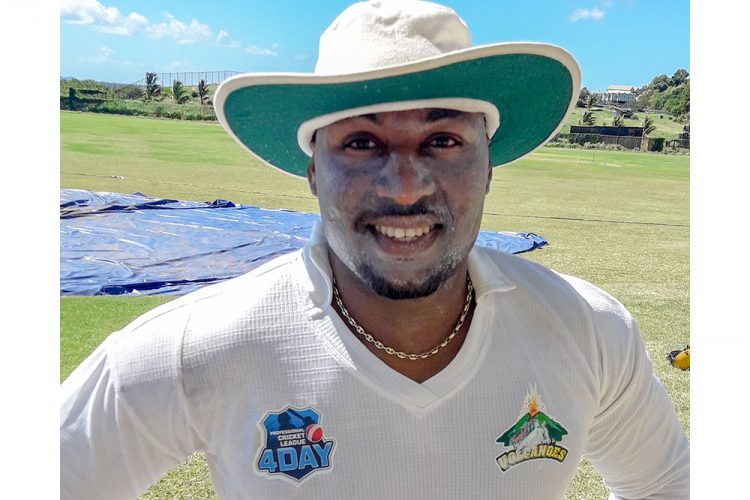 Part-time bowler Lindon James, snatched match figures of 8 for 80, for Team Rivals, which was pivotal in his team carving out a 10-wicket win over New Haven Funeral Home North Windward Youths at the Park Hill Playing Field, in the National Lotteries Authority premier division of the national cricket programme.
When North Windward Youths were bowled out for 88, in their first innings, James bagged 5 for 43.
Hyron Shallow, then stroked 44 and Javid Williams, 40, as Team Rivals posted 252 in reply.
Dillon Douglas was North Windward Youths' lead bowler, picking off 4 for 47, Sealron Williams had 3 for 58, and Shorn Browne, 2 for 19.
Batting a second time, North Windward Youths made 197. Dillon Douglas scored 71 and Sealroy Williams, 39.
Bowling for Team Rivals, Olanzo Jackson took 5 for 68 and Lindon James, 3 for 37.
Team Rivals reached the 34 runs required to win, without losing a wicket.
At Sion Hill, Victors One gained first innings honours over Guardian General Saints, in a drawn match.
Saints made 130 for 9. Seon Sween scored 42 and Zan Da Breo, 33. Alston Bobb had 5 for 56 and Solomon Bascombe, 2 for 19.
Victors One made 158, with Miles Bascombe scoring 49 and Chrisroy John, 33.
Bowling for Saints, Geron Wyllie took 4 for 31, Rayon Williams, 2 for 24 and Rommel Currency, 2 for 25.
At the close, Saints were 54 for 2.
Two matches are set for this weekend. At Park Hill, North Windward Youths play FLOW Radcliffe, and at Sion Hill, Team Rivals meet Police Two.