Posted on
Team Rivals, Radcliffe collaborate in national cricket competition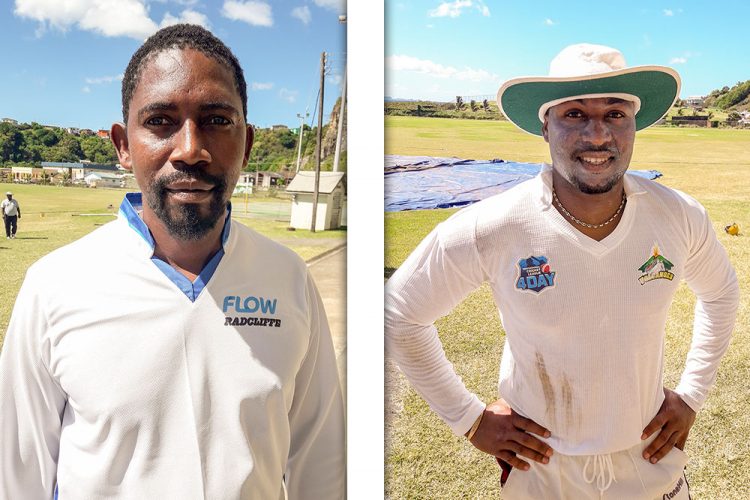 ONE TIME FOES of local cricket, Radcliffe and Team Rivals, are now allies.
With both outfits hailing from the North East belt of the mainland, the two have joined forces for this year's National Lotteries Authority premier division, through the trading of players.
Among the major personnel accommodations are longstanding Radcliffe players Dyke Cato, Lindon James and Marcus Castello, who are in the ranks of Team Rivals.
The exchange sees West Indies ODI player Obey Mc Coy, Rasheed Fredericks and Asif Hooper, moving over to Radcliffe.
Cato, who has been a member of Radcliffe for 27 years, explained to SEARCHLIGHT the reasoning behind the move.
Conversely, Cato noted that the Team Rivals configuration are players who in the main, have past the stage of national selection.
"We have noticed that in recent years, Rivals has been going down, so we thought in order to prevent a rot, is for the two teams to collaborate," Cato outlined.
According to Cato, the construct of the two teams was well thought out, with Radcliffe earmarked as the unit to go after this year's premier division title.
"Significantly too, we just want to keep the legacy of Fatman (the late Carlos Veira) and we thought that was the best for us to do," Cato added.
Veira, who died in 2016, was the founder of Team Rivals, a club that has notched up several cricket titles.
Team Rivals' last national cricket title was the Neil Williams 20/20 title, won last year.
Among the notable players who have come through the ranks of Team Rivals, and who have represented the West Indies are Cameron Cuffy (test, ODI), Deighton Butler (ODI, T/20I), Kesrick Williams(ODI, T/20I) and Obed Mc Coy (T/20I).
Butler is still a cog in Team Rivals' roster, while Olanzo Jackson, whose highest attainment is the representing the Windwards in regional competitions, is still soldering on.