Posted on
SVGSA elects new executive…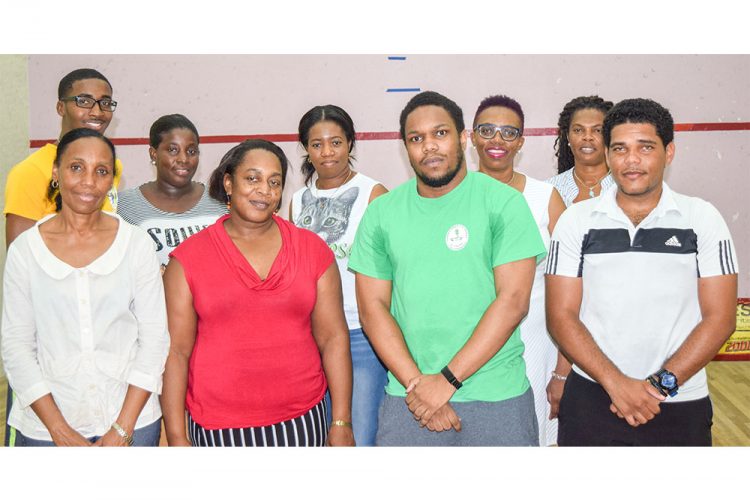 THE ST VINCENT and the Grenadines Squash Association has a new executive, with Kevin Hannaway as president.
The new executive was installed for its year of administration last Saturday, at the association's Annual General Meeting, staged at the National Squash Centre, located in Paul's Avenue.
Hannaway, who is in his mid-20's, is the youngest person to head the association, and takes over from James Bentick, who had a four-year hold of the position.
The association's new vice-president is Jules Snagg, with Dr Sherian Slater keeping her post of treasurer.
Janine Doyle is the new assistant treasurer, while Cindy Walcott remains as the association's secretary.
Taking up the duties of Public Relations Officer is Michele Samuel and Jason Doyle stays as the junior representative.
Lafleur Jones and Rochelle Williams are the two committee members.
Samuel is the only new face on the executive.
The sport of Squash is said to have been introduced to St Vincent and the Grenadines by Dr Cecil Cyrus in 1966.
Since then, St Vincent and the Grenadines has grown to be the leading country in Squash in the OECS, with the most sustained programme.