Posted on
Overland snaps Brownstown winning streak… Chapmans succeeds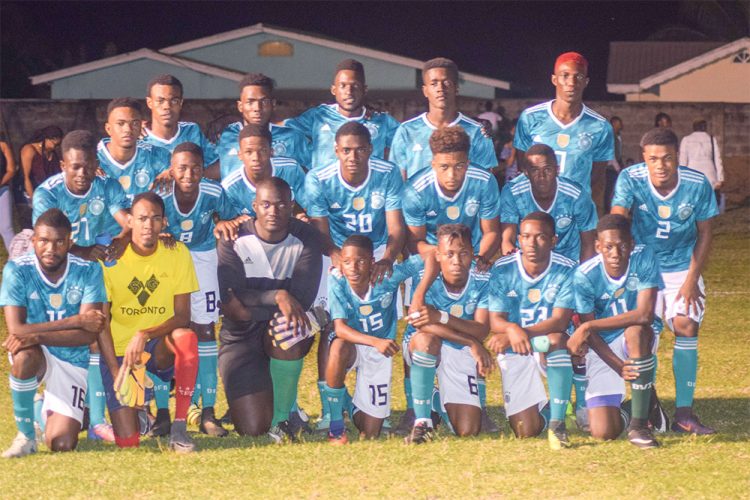 OVERLAND STOPPED the marauding Brownstown United unbeaten run in the first division of the Hairoun/ National Lotteries Authority North East Football League, with a narrow one-nil win in the decider last Sunday at the Chili Playing Field.
Trezine Da Souza made the difference in the scoreline when he netted a long range shot in the 35th minute of the match.
It was a revenge for Overland, which had to endure a 5-0 drubbing at the feet of Brownstown United in the preliminary round.
Overland had the last laugh, ending the tournament in glory taking the champions' trophy, medals and a cash prize of $1500.
Brownstown United gained a trophy and $1000.
Overland got to the final, beating Owia United 2-0 in their semi-finals, while Brownstown got past Mount Grenan 3-0 in the other semis.
Both Owia United and Mount Grenan earned themselves $250 each as the losing semi-finalists.
And, crowning off the 2018/2019 league, was the premier division cup final.
Securing the $500 cash prize for this title was Chapmans, who saw off World XI, 2-0.
Saied Dabreo netted on the half hour mark and Hosni Chandler added the second five minutes later.
But it was All Stars which had a double take, winning the premier division title, as well as the Community Shield knock out, gaining $3000 and $500, respectively.
The 2018/ 2019 North East League, also included a Futsal sports evangelism competition; a women's division, along with two development divisions (U11 and U-13) and a U-17 division.