Posted on
SVGFF to make good of FIFA's additional funding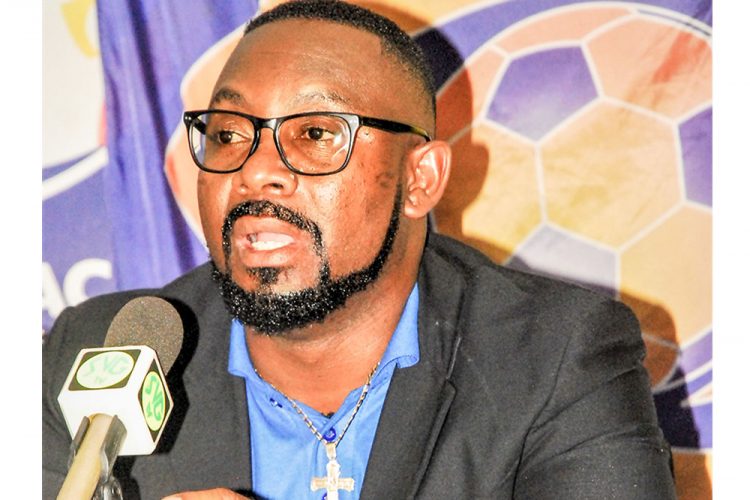 The St Vincent and the Grenadines Football Federation (SVGFF) will be making full use of the additional funding available from football's world governing body FIFA, during 2019.
Revelation of this came from president of the SVGFF Marvin Fraser, as he addressed the last press conference which was held at the federation's office.
Explaining the conditions of accessing these funds, Fraser related: "It is going to take us applying for those funds… We have to apply for them… We have to put stuff in place to get additional funding. "…Where FIFA used to give us US$250,000, that has now gone to $500,000".
Fraser added : "We are going to get one million basically, for operations".
Fraser explained that during the early part of this year, the SVGFF will receive monies to "push programmes, to get stuff that is needed and they are asking us to ensure that we concentrate on our technical development".
In adhering to FIFA's directives, Fraser outlined that his organization would be focusing on the certification of coaches.
"When it comes to our football, FIFA wants to make sure that our coaches are thinking about education and upliftment… No longer are we allowed to have coaches for our national teams that are not readily experienced or educated," the SVGFF president said.
Fraser noted that the SVGFF will be pushing to have more local coaches added to the stock.
"We need more coaches in St Vincent [and the Grenadines], more persons on board… So we are going to pursue a serious programme in the upcoming year (2019), to have more persons responsible for football", Fraser proposed.
The SVGFF, will during the first quarter of this year, facilitate a CONCACAF C licence technical course, to take those coaches with D licences, to improve on their qualification and certification.