Posted on
Glen Ballers roll in the New Year in style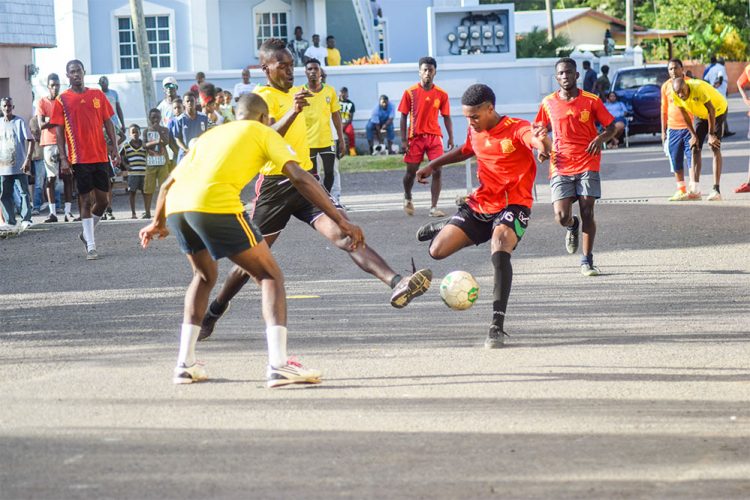 Glen 98 Ballers champed the New Year's Day Calliaqua Area Development Organisation's small goal competition, held on Tuesday, at the Culture Pot Square in Calliaqua.
It took a first half goal from the boot of Zeddie Millington to give Glen 98 Ballers, a one-nil win over Lance United in the final.
For the win, Glen 98 Ballers collected $200 as well as two cases of beverage, while Lance United got $100, as well as beverages.
Both teams reached the final after playing unbeaten in the preliminary round.
Glen finished on 10 points, gained from three wins and one draw, while Lance United had two wins and two draws.
The other three teams which participated in the competition were CCSG, Choppins United and the A team.
Kizani Haynes was adjudged the most improved player and Osei Thompson the most skilled player on show.
Businesses which operate within the town of Calliaqua, as well as other individuals, contributed to the day's activities.