Posted on
SVGFF hosts successful female schools' football festival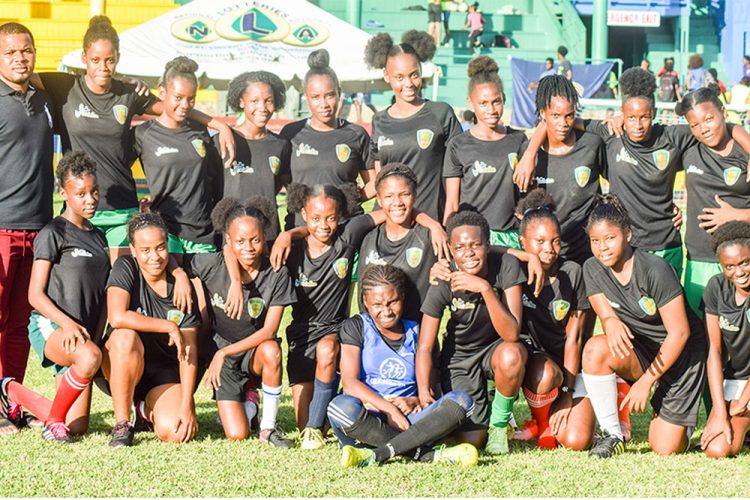 The female committee of the St Vincent and the Grenadines Football Federation (SVGFF), last Saturday at the Victoria Park, hosted the first ever female schools' football festival.
All 14 institutions, which are part of the secondary schools' female programme, participated in the festival.
The festival comprised a warm-up session, six-a-side matches as well as skills challenges.
Emerging as winners of the six-a side competition was the Troumaca Secondary, who beat the Dr JP Eustace Memorial 2-0 in the final, thanks to goals from Samonique Laborde and Denel Creese.
Georgetown Secondary placed third and Girls' High School, fourth.
Also participating in the festival, were the Intermediate High, the Barrouallie Secondary, the George Stephens Secondary, the Buccament Bay Secondary, the Sandy Bay Secondary, North Union Secondary, Emmanuel High Mespo, West St. George Secondary, Thomas Saunders Secondary, Bethel High School, and the Petit Bordel Secondary.
Last Saturday's festival was part of a month long set of activities for December, which is dubbed – "The month of female football".
Tomorrow, December 15, also at the Victoria Park, the SVGFF will host a female fun day, under the theme "Keep the ball in play".
The main aim of all these activities is to increase female participation in football.