Posted on
Star Girls double as Sion Hill netball tournament ends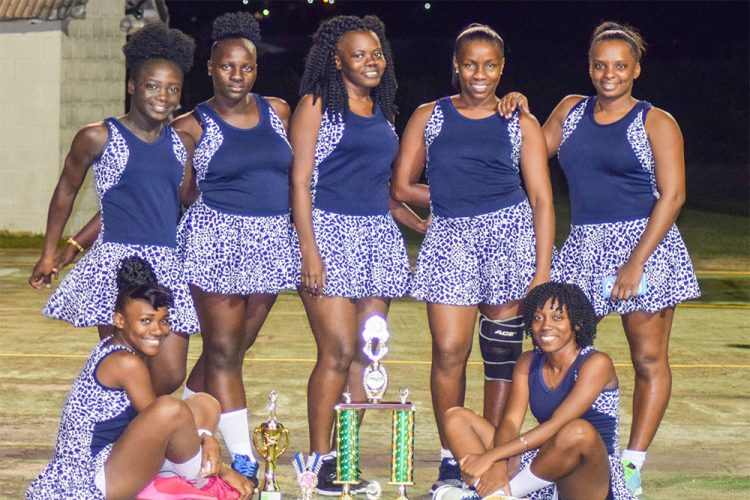 Star Girls was the lone team in the three divisions of the 2018 Vita Malt Sion Hill netball tournament, to win both the league and knock-out competitions.
A 28-18 win over Island Blends Success Radio One, handed Star Girls the division two knock-out title, last Saturday evening at the Sion Hill Playing Field hard court.
This match put the lid on this edition, which, for the first time, had a division three, primarily for developmental purposes.
Champing the division three league was Sion Hill Junior Netball team, with Lennie Quashie Buccament Androids taking the knock-out.
In division one, Harmony Investments Stars won the league title and Clinchers, the knock-out.
Awards
Jasmine Frank of Harmony Investments Stars was the tournament's leading goal-scorer, making good 86 of her 103 tries.
Island Blends Success Radio Two's Phoebe Ferdinand collected the Arnhim Eustace award for the most disciplined player.
Ferdinand received another award, the E. Glenford Prescott award, as she was adjudged the most disciplined young player from Sion Hill.
Transport and Works got the other Arnhim Eustace award, that of most disciplined team, as well as collected the most improved team accolade.
Sion Hill Junior Netball team was named the most disciplined team from among those who won titles.
And, rewarded were the most valuable player of each team that contested the tournament.