Posted on
Morgan tastes masters' cricket MVP award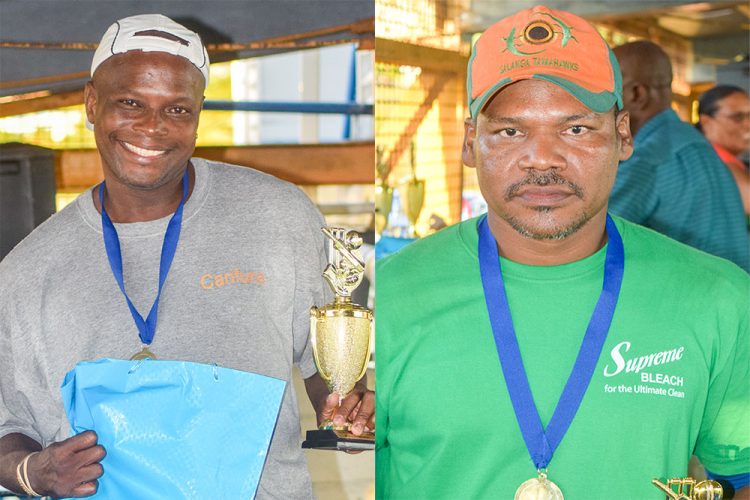 Mc Neil Morgan, who played for Digicel Glamorgan in the SVG masters' 20/20 cricket competition, was named the competition's overall MVP, last Sunday at the closing ceremony.
Morgan, a former St Vincent and the Grenadines and Windwards' fast bowler, scored 327 runs and took 10 wickets.
The leading run-scorer was Mustique's Nicholas Baptiste, with Olanzo Jackson of dethroned champions North East, the leading wicket-taker.
Mustique's O' Neil Thomas was named player of last Sunday's match, while Parnel Browne of RSVG Police, took the player of the final award.
Also awarded were the two centurions, Neil Baptiste of RSVG Police and Cassius Welcome of AR and G Trucking Ptani.
Those bowlers who bagged five wickets in an innings, Theo Wallace and Dave Stapleton of Stanley Browne's Stubbs, and Olanzo Jackson of North East, were presented with awards for their feats, so too were the hat-trick takers, O' Neil Thomas and Mc Neil Morgan.
The MVPs of each of the teams which participated in the competition, were presented with a medal.
Mustique took the 2018 title, with RSVG Police, second. The beaten semi-finalists were Computec Belfongo and North East.