Posted on
Vincentian takes gold at Barbados junior squash tournament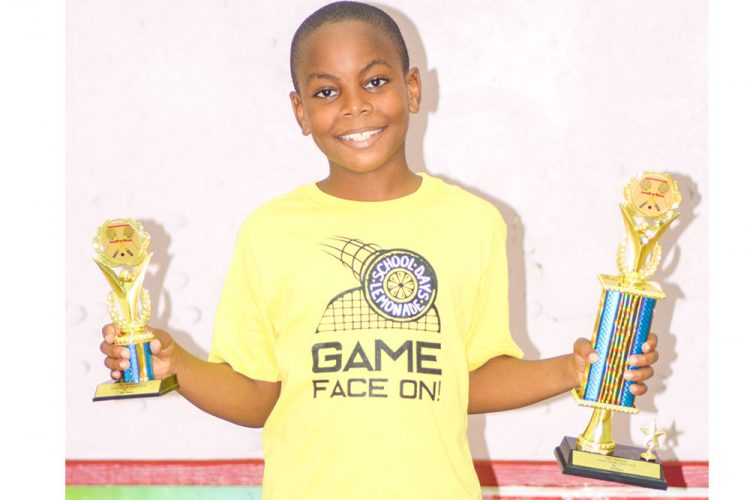 Jayden George won the Boys Under-11 title of the Hilton Barbados Junior Squash Open, held last weekend at the Barbados Squash Club.
George, though, had to overcome fellow Vincentian Dru Samuel in the final.
George came through as winner, 11-3, 11-4, 11-1, as he and Samuel had played unbeaten throughout the previous rounds.
Up the age group, George got to the semi-finals of the Under-13.
The win by George pushed him to number one at the Under-11, going into the 2019 Junior CASA tournament, according to Kevin Hannaway, who travelled to Barbados as the Vincentians' team coach.
St Vincent and the Grenadines also gained two other second places.
Finishing second in the girls Under-11 was Ciara George, who completed the round robin group, with two wins and a loss.
Likewise, Jaydon Williams, was second in the boys Under-13.
Williams could not overcome Barbados' John Stewart, and lost 3-11, 1-11, 3-11, in the title match.
Williams had a piece of silverware, as he won the final of the consolation of the Under-15.
Also getting a consolation title was Rashawn Paul, who took the boys Under-11.
And, finishing third in their age categories were Nadira Morgan and Jada Ross.
Morgan, who lost her semi-final match, rebounded to take third place in the girls Under-13, with Ross having one win and two losses in the round robin competition of the girls Under-19.
The tournament was the first for Dru Samuel, Ciara George and Rashawn Paul, who are relative new-comers to the sport of squash.