Posted on
SVGCA Inc extends help to female cricketers' education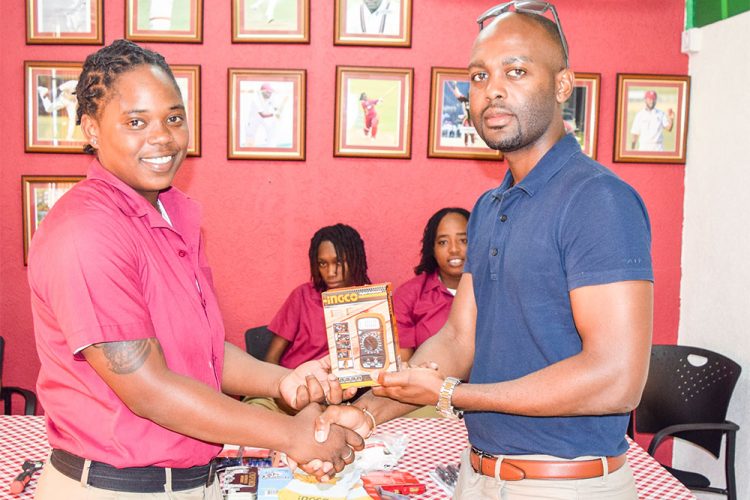 Exhibiting that it is in for the holistic development of the changes under its wings, the executive of the St Vincent and the Grenadines Cricket Association (SVGCA) Inc., has assisted four female cricketers in their vocational training.
 The four female cricketers, Vinisha King, Isha Williams, Samantha Cain and Edelyn Turtin, who are attending the Georgetown Technical Institute, were the recipients of equipment needed for their respective training, last Friday.
 Presented to the four, who are seeking certification in the Caribbean Vocational Qualification (CVQ), were tools for furniture making, electrical installation and plumbing.
 Dr Kishore Shallow, who was on hand to present the tools and apparatus to the four at a brief ceremony at the SVGCA Inc's office at Arnos Vale, said that it was a gesture that his organization welcomed and compelled to respond to.
 Shallow said that helping the cricketers form part of the SVGCA Inc.'s mandate, noting, "You can't just send out cricketers on the field, without the mental capacity".
 Shallow challenged the four female cricketers to make the best of the one-year training and promised to extend help for future undertakings.