Posted on
Firms' netball ends in grand fashion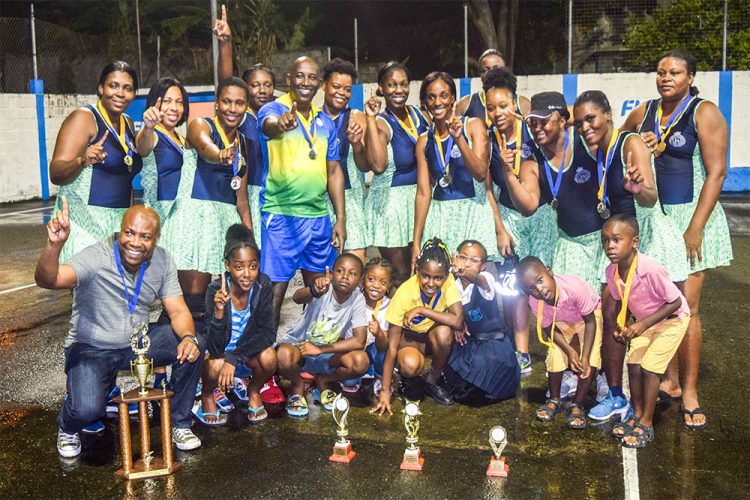 RSVG Police claimed the knock-out competition crown, when the 2018 SVG Netball Association firms' and industrial netball tournament closed off in scintillating fashion last Friday evening at the Kingstown Netball Centre.
A 45-41 come-from-behind win over Massy Stores landed RSVG Police the last trophy that was at stake.
RSVG Police had to settle for the runner–up spot in the league competition, which was won by the Ministry of Tourism, Sports and Culture.
But it was RSVG Police that ousted the league winners, when the two met in the first round of the knock-out.
At the awards ceremony that took place following last Friday's knock-out final, Kenroy Martin of RSVG Police got the award for the most outstanding male player.
Securing the most improved players awards were Jennifer Benn St Hillaire from Demerara Future Builders, Damarius Browne – RSVG Police, Kelvin Lorraine – Massy Stores, Shellisa Nanton – AIA Strikers , Unica Velox – Ministry of Tourism, Sports and Culture and Robert Robinson – Ministry of Foreign Affairs.