Posted on
Stubbs keep masters' cricket qualification hopes alive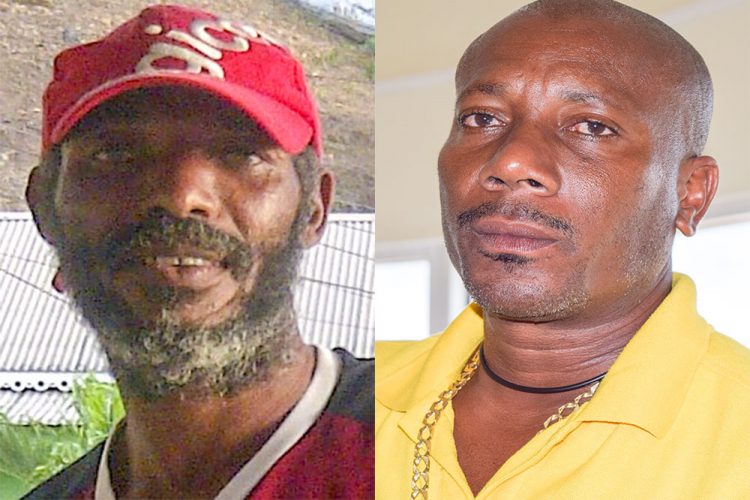 Stanley Browne Stubbs kept alive their hopes of a qualification spot in the quarter-finals of the SVG Masters 20/20 cricket competition.
Stubbs ignited their chances with a comprehensive 10-wicket win over Digicel Glamorgan at Arnos Vale Two, last Saturday.
Glamorgan scored 118 for 4 off 20 overs, with Clyde Mofford scoring 49 and Ezekiel Williams, 20.
Stubbs responded with 119 for no wicket off 10.5 overs. Nixon McLean made 75 not out and Dawnley Joseph, 39 not out.
Also bettering their position was RSVG Police, who had a six-wicket win over Computec Belfongo at the Buccament Bay Playing Field.
Belfongo posted 117 all out from 19.4 overs, led by Devito Williams' 50 and Orville Franklyn with 32.
Bowling for RSVG Police, Carlos Sampson had 4 for 23, Parnel Browne, 3 for 16 and Elmore Alexander, 3 for 19.
RSVG Police scored122 for 4 off 15.4 overs, in reply. Parnel Browne made 36, Trevor Bailey, 26, while Jeffrey Laborde and Elmore Alexander both struck 21.
Also on Sunday, North East humbled Davis Construction Bequia by 101 runs at Park Hill.
North East posted 163 for 4 off 20 overs. Elton Williams hit 49, Olanzo Jackson, 39, and Deighton Butler, 36 not out.
Bequia was bundled out for 62 off 11.2 overs, with Erickson Browne scoring 19.
Olanzo Jackson snared 3 for 10 and Jerry Matthias, 3 for 13.
Meanwhile, at Arnos Vale Two, A R & D Trucking Ptani beat Kirk DaSilva's LaCroix by 136 runs.
Ptani amassed 255 for 4 off 20 overs, with Cassius Welcome stroking 136 not out and Jerome Samuel, 62.
La Croix could only put together 119 for 9 off 20 overs. Patrick Thomas led with 51.
Ray Richards' 3 for 14, Hubert Bushay, 2 for 6, and Elvis Woods, 2 for 12, were Ptani's most successful bowler.
At the London Playing Field on Sunday, host North Windward defeated Floyd Bullock's Trucking Marriaqua by 9 wickets.
Marriaqua posted 94 for 7 off 20 overs, to which North Windward responded with 96 for 1 off 7.4 overs. Rawle Baptiste scored 61 not out.
And, Mustique Company Masters stayed undefeated with a five-wicket triumph over General Hardware Pastures at the Mustique Playing Field.
Pastures scored 134 for 9 off 20 overs, with Eviston Lawrence hitting 46.
Oneil Thomas took 3 for 22, Caswell Dorsette, 2 for 20 and Cedric Cupid, 2 for 25.
Mustique Company Masters replied with 137 for 5 off 13.5 overs. Nicholas Baptiste compiled 52, Oneil Thomas, 33 not out, and Sinclair Bascombe, 28.
Israel Abraham took 2 for 14 and Lennox Samuel, 2 for 38.
The last set of preliminary round of matches will be played this Sunday and pits North Leeward against Sion Hill and Bequia versus Glamorgan. Both matches are carded for the Arnos Vale Two Playing Field.