Posted on
Brotherhood adds on Richland Park football title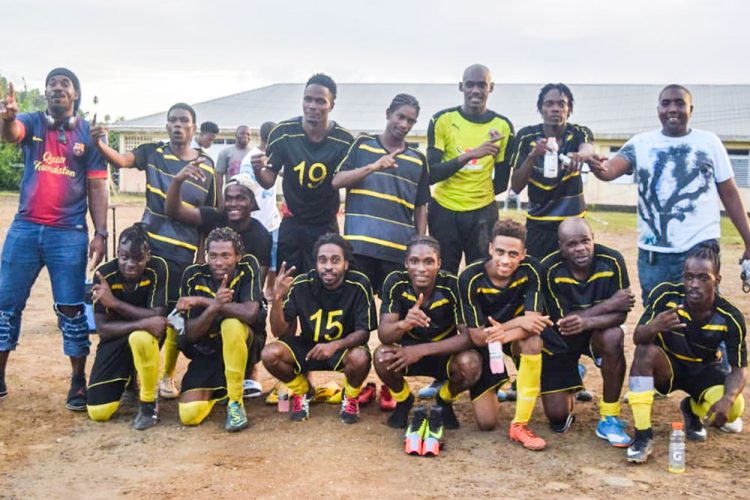 Brotherhood added the Richland Park Nine-A-Side football title to their collection, via sudden death kicks from the penalty spot over last year's winners Greiggs, last Sunday at the Richland Park Playing Field.
This, after the match ended 1-1 in regulation time. Atticus Enville converted for Brotherhood and Valdo Anderson netted for Greiggs.
The first five kicks from the penalty spot saw both outfits locked 4-4, which required sudden death.
 MVP of the tournament, Dwayne Sandy, made the difference in the kicks from the spot.
His heroics in saving one of Greiggs kicks handed Brotherhood the title, thus sending the team and supporters into a frenzy.
Teron Spencer took the most goals award, Mikel Mapp of Cane End copped the best goalkeeper accolade, with Greiggs' Zidane Samm taking the best striker title and Renaldo Edwards, also of Greiggs, the best defender.
Third place team Kebez United won the award for the Most Disciplined team.
Brotherhood, in September, claimed the Marriaqua league title.