Posted on
December – the month of female football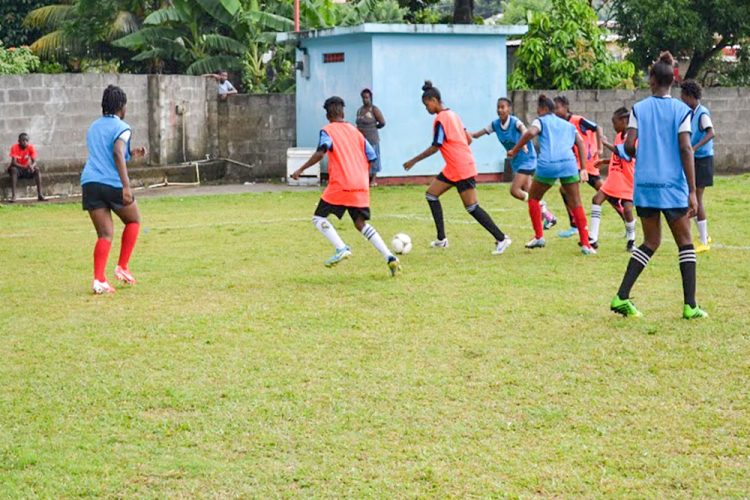 The executive of the St Vincent and the Grenadines Football Federation (SVGFF) has dubbed the month of December, "the month of female football".
As a consequence, the SVGFF has set aside two consecutive Wednesdays – December 5 and 12 – for matches to be played at the Victoria Park, with double headers set for both days.
The teams to be featured are Biabou/ QUESCO, the National Under-15, System Three, K & R Strikers, Owia United, North Leeward Predators, Camdonia-Chelsea and Volcanoes.
Also listed in the month of December is a "Female Fun Day", scheduled for the Victoria Park.
The activities will see the teams participating in round robin games, as well as individual competitions. Prizes will be awarded to the top teams.
According to a release from the secretariat of the SVGFF: "On the 15th of December, the FF has also planned a Female School Festival, of which we expect participation from all the schools currently involved in the school program…The venue for this activity is also the Victoria Park and is expected to kick-off at 11:00 a.m."
The SVGFF release added, "The festival is aimed at keeping the girls actively involved in the sport and is expected to be held at the end of each school semester until we are able to get a female competition running simultaneously with the Secondary School's Boys Football Tournament".