Posted on
Vincy Heat eyes Turks and Caicos win this Sunday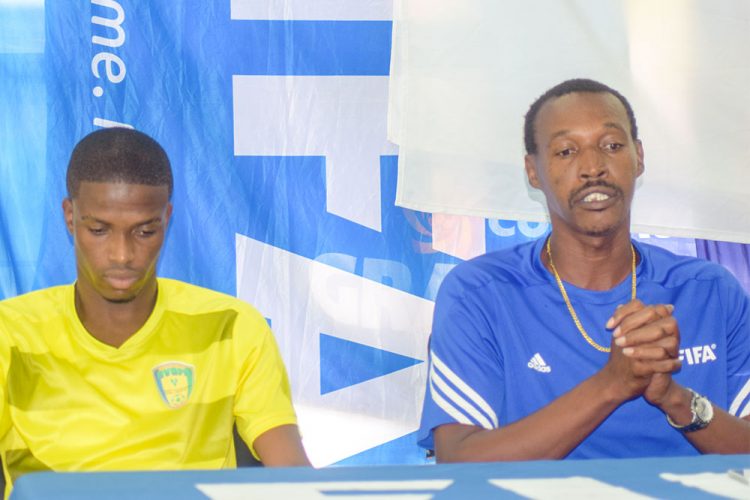 A win is the only option for St Vincent and the Grenadines senior men's football team, as they take on the Turks and Caicos Islands this Sunday in Providenciales, in the third round of the CONCACAF Nations League.
Vice-captain of the team, Ahzino Solomon, at press conference last Tuesday the St Vincent and the Grenadines Football Federation's building, was oozing with confidence at the prospects of facing the Turks and Caicos, on their home soil.
"We are ready, we are confident, not too over confident, but we are confident going into the game, to pull out a positive result," Solomon projected.
Solomon's positive outlook is against the fact that the players have not been training as a unit for the better part of a month, as they are playing semi-professionally in Barbados and Antigua and Barbuda.
"We have not been training together as a bunch recently, but mentally we are ready …The vibes is still there from the win against French Guiana," Solomon noted.
Meanwhile, head coach of the team, Cornelius Huggins, at last Tuesday's press conference, hinted at the inclusion of some of the Under-20 players, who are fresh from participating in the CONCACAF Under-20 championships in Bradenton, Florida, USA, last week.
Without naming any of the players, Huggins said: "We are going to bring some of the players from the Under-20, who we think were impressive … We would be trying to groom them a lit bit more".
Huggins noted that the drafting and morphing of the Under-20 players will be the route they will be travelling, in building and replenishing the senior team.
On Sunday, St Vincent and the Grenadines is seeking their second win, following a 1-0 win away to French Guiana in Cayenne on October 11.
The Vincentians had lost their opening encounter on September 8, going under 2-0 to Nicaragua here at the Arnos Vale Playing Field.
Persons wishing to view the Sunday's match live can log on to CONCACAF. Com.
The match kicks off at 4 p.m.