Posted on
Reccos take Barrouallie football league title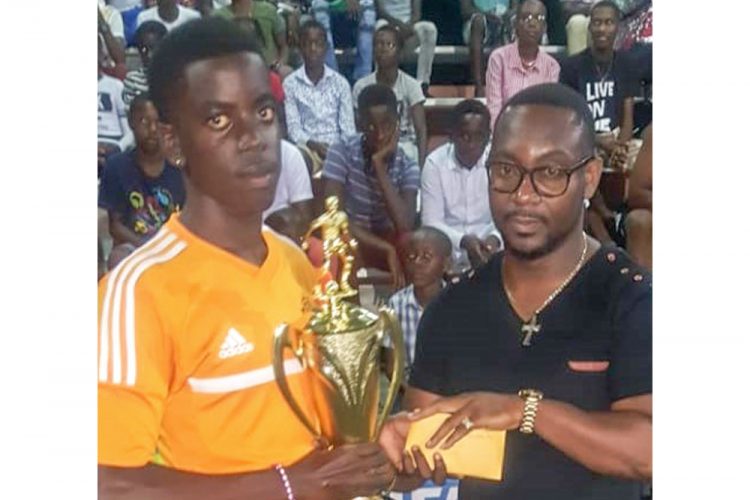 Debutants of the Bank of SVG Barrouallie football tournament, Reccos, took the league title, with a one-nil win over PYOLA in the final, played at the Keartons Playing Field, last Sunday.
Registering the decisive goal for Reccos was Jamal Creese.
A breakaway fraction of Keartons United, Reccos collected the winning cash prize of $2,000.
Second place PYOLA gained $1,500, with third place Unlimited Strikers winning $1,000.
Joining Reccos as competition winners was North Leeward Predators One, who champed the Hairoun Beer knock-out.
North Leeward Predators One thus gained $500 and five cases of Hairoun products.
Ajuba took the award for the most disciplined team.
Individually, Timont Mc Kenzie was the most valuable player of the final, with Chavel Cunningham of Youngsters FC, copping the most goals award, and Unlimited Strikers' Orande Richardson, the most outstanding defender.
PYOLA's Teron Miller was adjudged the most outstanding midfielder, Jeremy Gaymes of Unlimited Strikers, most outstanding goalkeeper and Garvin Davis of Sparta FC, the most outstanding young player under the age of 20 years.
Nineteen teams contested the tournament.