Posted on
Laborde pouches SVGCC's divisional football MVP title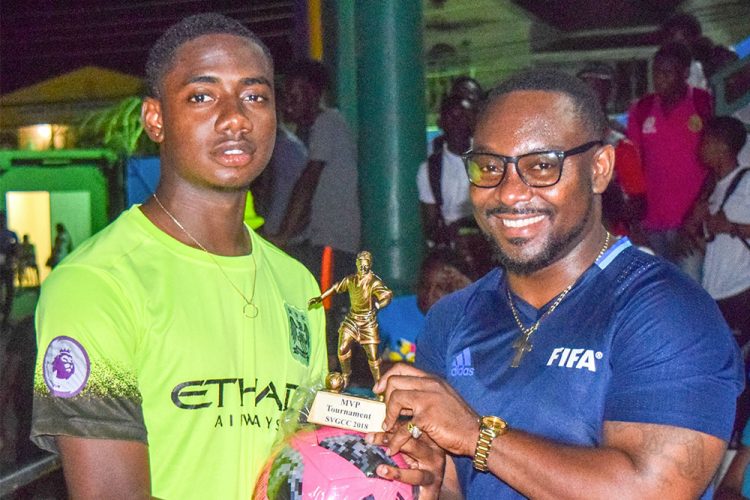 Arthur Laborde found himself on the losing team in the final of the National Lotteries Authority French Verandah inter-divisional football tournament, which ended last Monday night at the Victoria Park, but he was the toast of the closing ceremony.
Laborde, a member of the Year Two Arts, Science and General Studies, which lost to Year One Technical and Vocation on kicks from the penalty spot, was adjudged the tournaments' Most Valuable Player (MVP).
Like Laborde, three other members of the losing outfit, also snapped up individual accolades.
J' Ron Smith was named best midfielder, Joash Nash, best defender and Hosni Chandler, tied for the most goals award.
Chandler, along with Zidaan Simmons of Year One Technical and Vocation, both ended with seven goals each.
Simmons, though, was alone, as he copped the best striker award.
And, Geovanni Bascombe of Year One Technical and Vocational was named as the MVP of Monday's final, which was postponed from last Friday, because of the inclement weather.