Posted on
Top Campden Park summits South Leeward Elite football league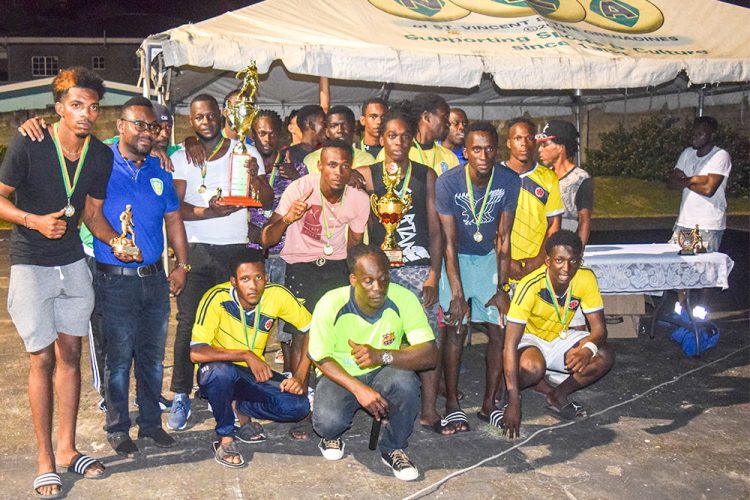 The Top Campden Park players and their supporters had cause to celebrate last Saturday at the Campden Park Playing Field, in the final of the South Leeward Elite football league.
It took sudden death kicks from the penalty spot for Top Campden Park to trump 4-3, over Lower Questelles.
Both teams had played to a stalemate in regulation time.
Preceding the final, Largo Height edged out Lower Campden Park, 1-0, to cop the third place.
A Gabriel Kirby goal made the difference in the score line.
At the awards ceremony that followed, Deloni Quow of Vermont took the best goalkeeper accolade, with his teammate Alex Jessop, copping the most goals award for his 11 goals.
Jessop also pouched the most valuable player title.
Adjudged the best defender was Kevin Wilson of Top Campden Park, while Lamont Grant of Lower Questelles was named the best midfielder and Alex Lewis, the most improved player.
Roucha Bay, Top Questelles, Rillan Hill and Clare Valley, were other outfits which made up the nine teams contested for honours in the league.