Posted on
Titles decided in inaugural SVG Cup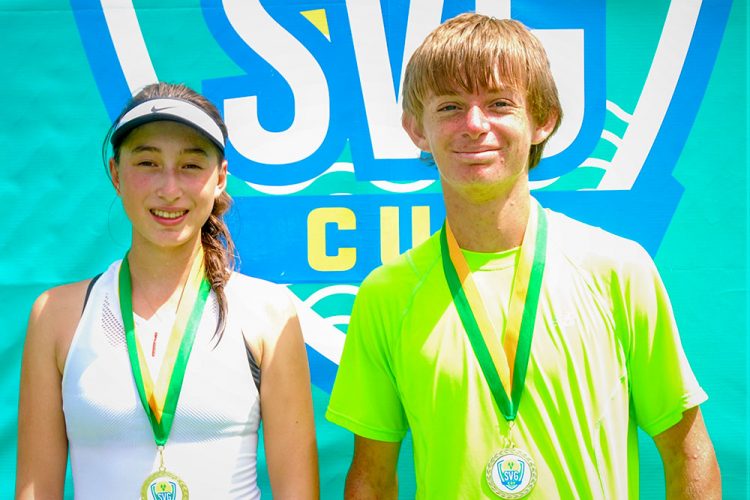 The winners of the four categories of play in the inaugural SVG Cup Tennis tournament inked their names in history as the first to do so.
The International Tennis Federation (ITF) Under-18 tournament, which is the brain-child of Jamaican-born, Canada-based Karl Hale, concluded last Friday at the National Tennis Centre at Villa.
Taking the male singles title was Griffin Daehnke of the USA.
Facing Great Britain's Luka Petrovic in the final, Daehnke had a 6-2 win in the first set, but Petrovic was forced to retire.
On the other side of the gender, it was another triumph for the USA, as Daniella Benabraham registered a 7-6, 6-2 win at the expense of Hannah Chambers of Barbados.
In the males doubles, Barbadian Romani Mayers and Mexico's Jacobson Roldan overcame the all-Barbadian pair of Kaipo Marshall and Stephen Slocombe 6-4, 6-4, to clinch the pairs title.
And, Lecaroz Fernandez of Puerto Rico, teamed up with Katherine Penz of the USA to beat the Barbadian pair of Hannah Chambers and Chloe Weekes 6-1, 6-0, to champ the females doubles.
Nineteen countries, including St Vincent and the Grenadines, were part of the tournament.
Generally satisfied with the tournament, Hale expressed his intent to have it as an annual event.