Posted on
Past students donate to St Martin's Secondary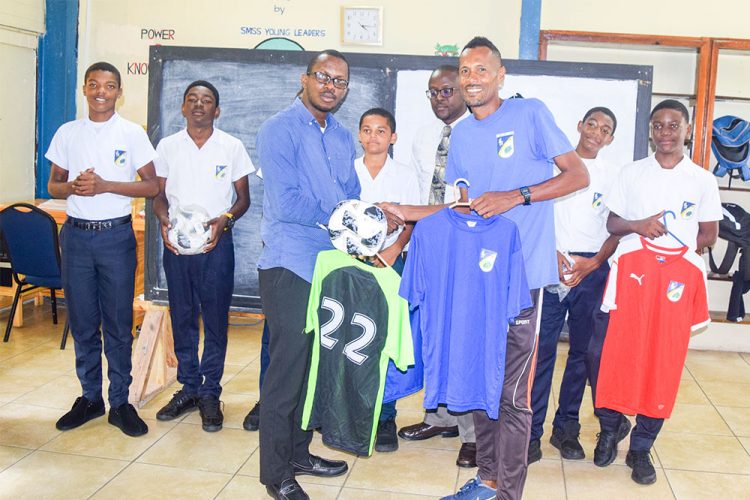 The junior and senior football teams of the St Martin's Secondary School, have been outfitted, thanks to the social conscience of three past students, Jimi Jack, Devron Poyer and Idris Baptiste.
At a brief handing-over ceremony last Tuesday, Poyer and Baptiste, on behalf of Jack, who is residing in the USA, expressed a sense of commitment to giving back to their Alma Mater.
Baptiste said that he giving back was a matter of course, as the school has helped to shape him.
Apart from the uniforms, the school received footballs, which would go towards their sports programme.
Baptiste hoped that the school can become winners of the two titles which are up for grabs in this year's secondary schools' football competition, now in progress.
In response to Baptiste's wishes, Pamenos Ballantyne, a member of the school's sports programme, was optimism that this can materialise.
Ballantyne thanked Jack, Poyer and Baptiste for their kind gesture.