Posted on
LJCA second batch stand outs rewarded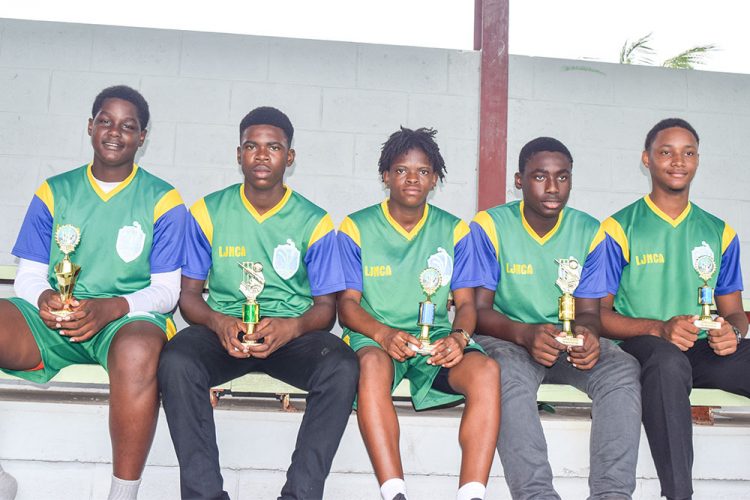 The stand-out young cricketers who were part of the second cohort of the Lennox John Cricket Academy (LJCA) were last Saturday identified and rewarded, at a ceremony that took place at the Arnos Vale Netball Complex.
Taking the most improved fielder award was female player Janillea Glasgow, with O' Jay Matthews named as the most improved batsman.
Solomon Bascombe took home the award of most improved bowler. Pouching the accolade of most improved wicketkeeper was Reshawn Lewis, and Kodi Grant was adjudged the most disciplined player of the academy.
This the second intake comprised 15 young cricketers between the age of 13 and 18.
The players' cricketing ability was assessed and their individual needs met by the team of coaches.
The young cricketers were also provided with apparel and a $15 stipend each Saturday, along with a snack and fruits.
Considered the signature undertaking of the SVGCA Inc, the Lennox John Cricket Academy, will go through some changes, according to Dr Kishore Shallow, president of the SVGCA.