Posted on
Ambriton, Richards boss 'Tarmac Run'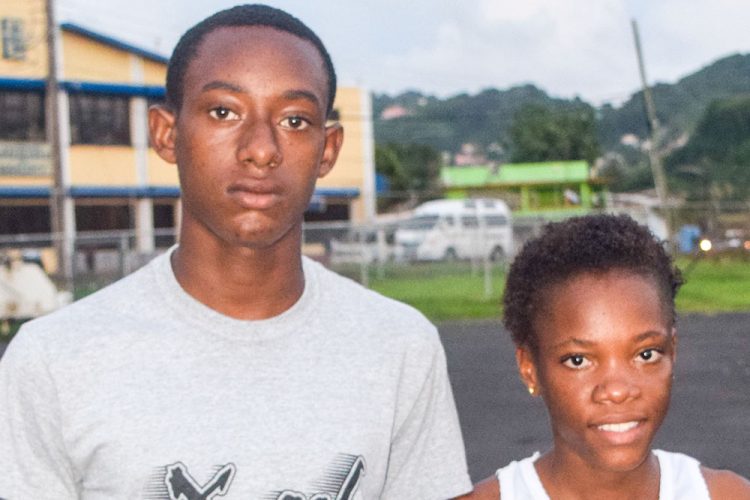 The penultimate race of a three-event road racing calendar of Team Athletics SVG for 2018, was staged last Sunday at the decommissioned ET Joshua airport.
Dubbed the "Tarmac Run", Sunday's event made full use of runway, which is 2.6 miles in length.
Covering one lap of the runway, the Under-15 male division was won by Nellie Ambriton of the St Vincent Grammar School, with Barrouallie Secondary School's Ashanti Richards.
Ambriton's winning time was in 10 minutes 04.56 seconds, and Richards returned a time of 12 minutes 00.38 seconds.
Taking the male Under-20 division was Troumaca Secondary's Markie Edwards, with IT- DAT Academy's Tamara Woodley, the female winner.
Top male distance runner Junior Ashton won the over-20 race in 29 minutes 52.50 seconds, and Linda Mc Dowall was the female winner, in a time of 32 minutes 40.97 seconds.
The Under-15s ran one lap of the runway (2.6 miles), the Under-20, two laps (5.2 miles) and the over-20, three laps (7.8 miles).
Several of the local athletes will be joined by those from the region, to compete in the final road event for the year, the Chatoyer Endurance 10K, which is deemed "The World's Most Challenging 10K.
Set for Sunday, November 18, the Chatoyer Endurance 10K takes place from Gordon Yard to the Chateaubelair playing field, on the leeward side of mainland, St Vincent.