Posted on
Stubbs football league top players rewarded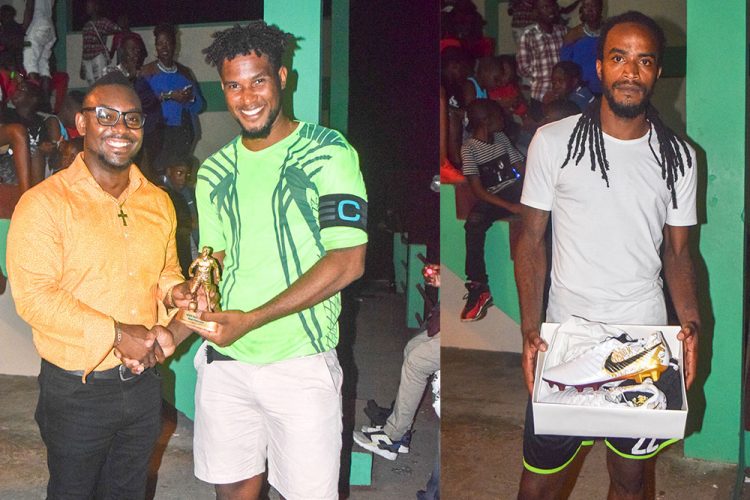 Several players were placed in the limelight at the presentation and closing ceremony of the 2018 South East Development Inc. Stubbs football league, which concluded recently at the Stubbs Playing Field.
Among the individual awardees, new champions Top Strikers copped most of the accolades.
Desborn Lavia of Top Strikers was declared the MVP of the final, and added the best midfielder accolade to his collection.
Also, Top Strikers' captain Kevin Glasgow was adjudged as the best defender.
Second place Diamond copped the best goa keeper award, which was pouched by Anthony Hazell.
The other individual award was secured by Deomaji Samuel of Nature Boys, who was the top goal-scorer.
 In the team awards, Diamond won the best defensive team title and Stubborn Youths was adjudicated the most disciplined team.
Volcanoes won the spectators' most favoured team award.
And, the most valuable player of each of the 11 teams which contested the league, was also rewarded.