Posted on
Mustique remains unbeaten in masters' cricket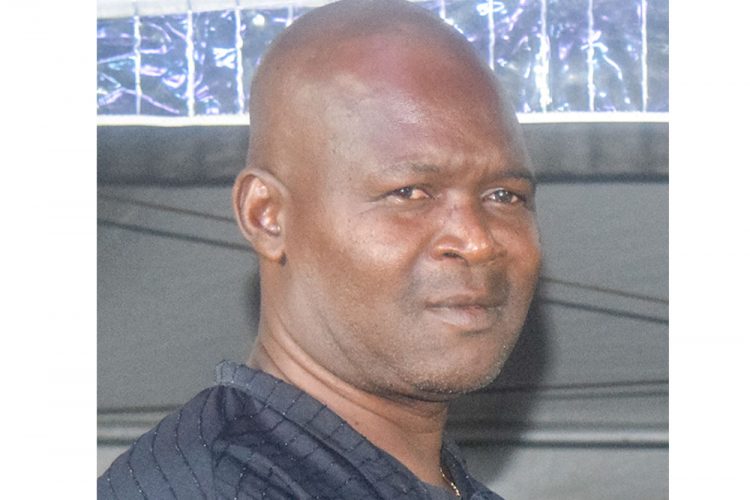 Mustique Company Masters are rolling on in the SVG Masters 20/20 cricket competition.
Last weekend, Mustique had back-to-back wins, to remain the lone unbeaten team in the competition.
On Saturday at Buccament, Mustique Company Masters whipped Joseph DaSilva's Sr Memorial Funeral Home North Leeward by 45 runs.
Mustique Company Masters posted 173 for 7 off 20 overs. Nicholas Baptiste scored 48, Julian Lampkin, 41 and Roy Baptiste, 40 not out.
Donovan Mason picked up 2 for 33 for North Leeward, whose response was 128 for 9 off 20 overs. Leon Samuel scored 21.
 For Mustique, Caswell Dorsette had 3 for 17 and Michael Charles, 2 for 35.
On Sunday, Mustique added their second win on the weekend, with a 20-run triumph over Sion Hill at Arnos Vale Two.
Mustique Compamy Masters rushed to 160 for 5 off 15 overs, as the match was reduced because of a rain delay.
Julian Lampkin led with 55, Chadwick Carrington scored 32 and Nicholas Baptiste, 31.
Ronald Medford took 3 for 39, bowling for Sion Hill.
Ashley Cordice scored 49 and Bill Edwards, 31, as Sion Hill got to 140 for 8 from their 15 overs.
Oneil Thomas, who took 3 for 20 and Caswell Dorsette, 2 for 23, were Mustique Masters most successful bowlers.  
Joining Mustique Masters as victors on the weekend were A. R & G Ptani, Davis Construction Bequia, North East, Digicel Glamorgan and General Hardware Pastures.
On Saturday, Ptani defeated Stanley Browne's Stubbs by 55 runs at Arnos Vale Two.
Ptani scored 177 for 4 off 20 overs. Cassius Welcome made 86 and Elvis Charles, 47.
Bowling for Stubbs, Dave Stapleton had 2 for 6.
Stubbs in response made 122 all out off 16.4 overs. Dawnley Joseph scored 25 and Nixon McLean, 24.
Elvis Woods took 3 for 17, Isaac Haywoo,d 2 for 13 and Ray Richards, 2 for 40.
At Park Hill, on Sunday, Bequia overcame Kirk Da Silva's La Croix by 8 wickets.
La Croix posted 130 for 3 off 20 overs, with Patrick Thomas scoring 62 and Raymond Ryan, 34 not out.
Bequia's reply was 131 for 2 from 16 overs, with Leon Lorraine scoring 62 not out and Calvin Hazell, 27.
At that same venue on Sunday, defending champions North East had a six-wicket win over Floyd Bullock's Trucking Marriaqua.
Carlisle Sutherland hit a topscore of 22, as Marriaqua were all out for 107 off 18.1 overs.
Olanzo Jackson scalped 5 for 22 and Deighton Butler, 3 for 16.
North East response was 109 for 4 off 14.1 overs. Peter Campbell and Harvey Pope both scored 26.
Grantley Constance took 2 for 22 and Hugh Tobey, 2 for 24.
At London, Glamorgan registered a 26-run win at the expense of North Windward.
Mc Neil Morgan slammed 93 and Ezekiel Williams, 61, which pushed Glamorgan to 222 for 5 from their 20 overs.
Brendon Child was the pick of the North Windward's bowlers, taking 2 for 10.
North Windward made a strong reply, reaching 196 for 5 off 20 overs. Rawle Baptiste stroked 78 not out and Alrick Lavia, 56.
 Elvis John took 2 for 14 and Ezekiel Williams, 2 for 33.
 And at Buccament, Pastures beat Rudy's Electrical Barrouallie by 74 runs.
Pastures made 132 for 8 off 16 overs, as rain curtailed the match. Deptor Culzac led with 56.
Bowling for Barrouallie, Leroy Baker picked up 3 for 23 and Noel Samuel, 2 for 22.
Barrouallie's response was lame, dismissed for 58 in 13.4 overs.
Alvin Pope took 4 for 8 and Marvin Harry, 3 for 11.