Posted on
Trini teams boss international masters' cricket competition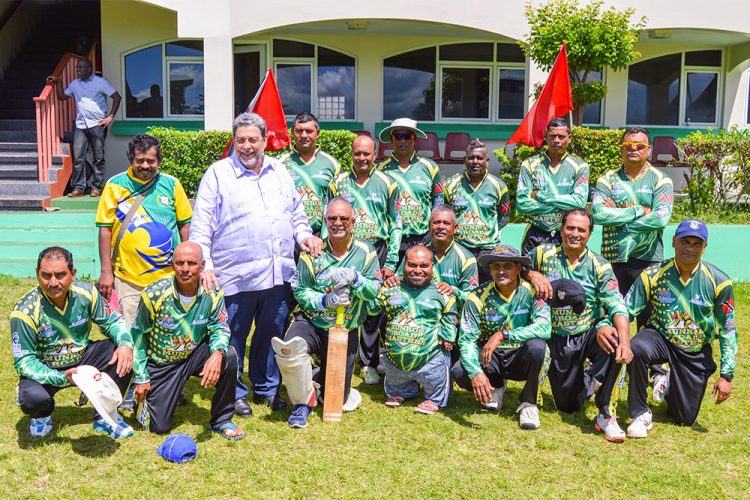 Central Trinidad Touring Team and Munroe Road, also of Trinidad and Tobago, won the Festival and Fete Divisions, respectively, of the National Lotteries Authority International Masters cricket 20/20 competition which ended last Sunday at the Arnos Vale Playing Field.
Central Trinidad Touring Team beat fellow Trinidad and Tobago team East Masters by 22 runs in the festival final.
Rajendra Mangalie hit 36 and Siad Mohammed, 20, as Central Trinidad Touring Team got to 115 for 7 from their 20 overs.
Bowling for East Masters, Dale Douglas had 3 for 15 and Imiaz Rojan took 2 for 14.
East Masters were hemmed in at 93 for 8 from their 20 overs. Darin Modeste topscored with 15.
Kenneth Hazel had 2 for 12 and Ryan Jones, 2 for 22, bowling for Central Trinidad Touring Team.
For winning the title, Central Trinidad Touring team collected US$3,500 and second place East Masters got $2,000.
The two losing semi-finalists, last year's champions North East of St Vincent and the Grenadines and Mustique Company Masters, each gained $500.
Meanwhile, first champions of the Fete Division, Munroe Road, gained a 12-run win over the Prime Minister's XI.
Munroe Road posted 131 for 7 from their 20 overs. Anil Barlo struck 43 and Rajnarine Ragoonath, 39.
Bowling for the Prime Minister's XI, Dexter Small clamied 2 for 8, Kenny Douglas, 2 for 12 and Arrington Burgin, 2 for 21.
In reply, Prime Minister's XI was dismissed for 119 in 19.4 overs. Arrington Burgin led with 35.
David Ramsingh was the pick of Munroe Road's bowlers, taking 4 for 16.
Munroe Road pocketed US $1,500 and the Prime Minister's XI, $800.