Posted on
Top Strikers revel in Stubbs football glory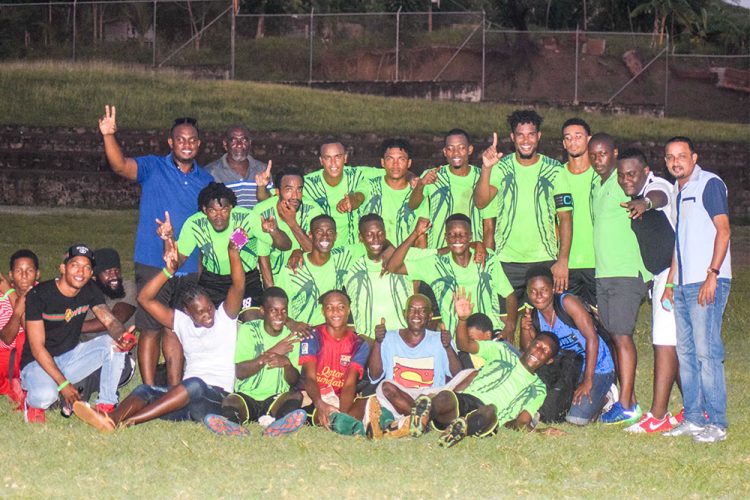 Top Strikers of Biabou, left the Stubbs Playing Field, last Sunday night, on a high, after trumping the 2018 South East Development Inc. Stubbs football league title.
But it was done the hard way, as it took kicks from the penalty spot for Top Strikers to win over Diamond.
The two finalists had played to a 0-0 tie in regulation, but Top Strikers prevailed 4-3 in the kicks, which were a mixed bag.
Top Strikers reached the final after displacing Volcanoes 2-1 in their semi-finals showdown, while Diamond ousted Walvaroo in kicks from the penalty spot 4-3, as both teams were level 0-0 in regulation time.
Walvaroo took the third place, as Volcanoes did not have sufficient players to commence last Sunday's play-off, which preceded Sunday's final.
Top Strikers got the first place trophy, along with a year's hold on the Challenge Shield and a cash prize of $1,800.
Diamond collected $1,000 and a trophy and Walvaroo, $800 and a trophy.
Eleven teams contested this year's league.